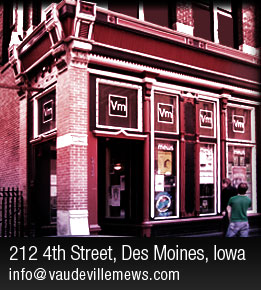 Carti Bankx
11/22/17
With:
Ted Park
Wave Chapelle

Crowbar
11/26/17
With:
Tombs
Incite
Tricounty Terror
Absolute Power
Grossfacekilla

Hockey Dad
11/27/17
With:
Contakta
The Host Country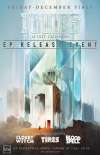 Druids EP Release Party
12/01/17
With:
Tires
Closet Witch
Blood Spell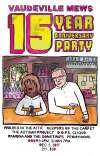 Vm 15 year Anniversary Party!
12/02/17
With:
Keepers of the Carpet
Wolves in the Attic
The Autumn Project
D.O.P.E. Clique
Ramona and the Sometimes
Pennyhawk

Juanita Stein
12/04/17
With:
Squirrel Flower

Healing Together: A Fundraiser
12/06/17
With:
Glitter Density
Annalibera (solo)
Collidescope
Maddie Johnson (poet)

Exhumed
12/07/17
With:
Arkaik
Traffic Death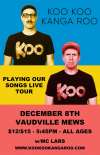 Koo Koo Kanga Roo
12/08/17
With:
MC Lars

Brilliant Crafts and Wares Fair 5
12/10/17

Hugh Masterson
12/11/17
With:
Dustin Smith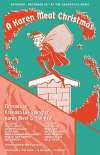 A Karen Meat Christmas
12/16/17
With:
Brendan Lee Spengler
Extravision

Winterland's New Years Eve Celebration
12/31/17
With:
Pale Blue Erf

Mammoth Grinder
02/22/18
With:
Idolist
Blood Spell

Crowbar
Sun, November 26, Doors: 4:00 pm - Show: 4:00 pm - All Ages - $20
Artist Website
Metro Concerts Live presents...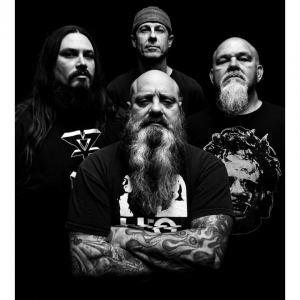 1989. That's 27 long years ago. Countless memories. Some still vivid, most just a blur. The one constant thing has been my focus and desire. The same vision I had in '89 is still burning strong in my head. Possibly stronger than ever. When you put this much blood, sweat and tears into something you can never look back. Fueled by the down-tuned sludge of the Melvins and the over-the-top aggression of Peter Steele's Carnivore, I set out to create my own beast and Crowbar was born. The band's sound was labeled Doom-Core by the European press shortly after the debut release of OBEDIENCE THRU SUFFERING. I found it to be quite fitting then and still do honestly. Crowbar have released 10 full length cd's, the second selling over 100,000 units worldwide. We threw in a live EP and a few compilations for good measure and that's where we stand today. Anyone who knows Crowbar is familiar with the numerous label and line-up changes over the years. I couldn't be more happy with the group of guys in our current lineup. In terms of musicianship, loyalty and friendship, this is our strongest lineup to date. Period.
With:
TombsInciteTricounty TerrorAbsolute PowerGrossfacekilla
Buy tickets online!
---
&copy 2017 Vaudeville Mews