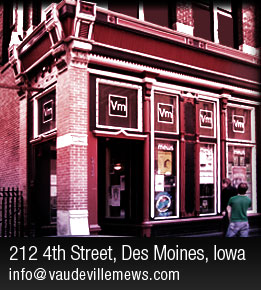 Carti Bankx
11/22/17
With:
Ted Park
Wave Chapelle

Crowbar
11/26/17
With:
Tombs
Incite
Tricounty Terror
Absolute Power
Grossfacekilla

Hockey Dad
11/27/17
With:
Contakta
The Host Country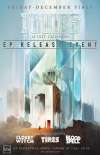 Druids EP Release Party
12/01/17
With:
Tires
Closet Witch
Blood Spell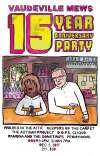 Vm 15 year Anniversary Party!
12/02/17
With:
Keepers of the Carpet
Wolves in the Attic
The Autumn Project
D.O.P.E. Clique
Ramona and the Sometimes
Pennyhawk

Juanita Stein
12/04/17
With:
Squirrel Flower

Healing Together: A Fundraiser
12/06/17
With:
Glitter Density
Annalibera (solo)
Collidescope
Maddie Johnson (poet)

Exhumed
12/07/17
With:
Arkaik
Traffic Death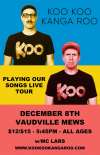 Koo Koo Kanga Roo
12/08/17
With:
MC Lars

Brilliant Crafts and Wares Fair 5
12/10/17

Hugh Masterson
12/11/17
With:
Dustin Smith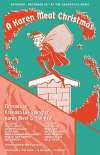 A Karen Meat Christmas
12/16/17
With:
Brendan Lee Spengler
Extravision

Winterland's New Years Eve Celebration
12/31/17
With:
Pale Blue Erf

Mammoth Grinder
02/22/18
With:
Idolist
Blood Spell

Electric Six
Wed, June 7, Doors: 8:00 pm - Show: 9:00 pm - 21+ - $15
Artist Website
The Vaudeville Mews presents...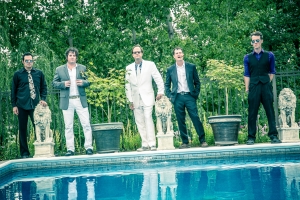 Eternal life can seem like an eternity. Ask any vampire. The continuous march of sun ups, sun downs, transformations of form, seductions, cape fittings & exsanguinations. Eventually it all just becomes an endless, tired routine. It all seems so exciting & so sexy to those of us who operate knowing we have limited time. But ask any vampire about the downside of eternal life, & you won't be surprised to hear tales of binge eating garlic bread just to feel the hurt, or of the occasional dangling of a wooden stake just over the center of the rib cage. Electric Six knows all about eternal life. Electric Six has been around forever & it can never die. That's lovely, but it's also very tiring. Fresh Blood For Tired Vampyres is the new release by Electric Six on Metropolis Records.
With:
Northern Faces
The Rumours
Buy tickets online!
---
&copy 2017 Vaudeville Mews