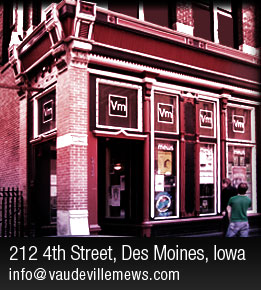 Carti Bankx
11/22/17
With:
Ted Park
Wave Chapelle

Crowbar
11/26/17
With:
Tombs
Incite
Tricounty Terror
Absolute Power
Grossfacekilla

Hockey Dad
11/27/17
With:
Contakta
The Host Country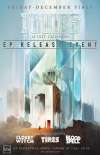 Druids EP Release Party
12/01/17
With:
Tires
Closet Witch
Blood Spell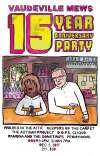 Vm 15 year Anniversary Party!
12/02/17
With:
Keepers of the Carpet
Wolves in the Attic
The Autumn Project
D.O.P.E. Clique
Ramona and the Sometimes
Pennyhawk

Juanita Stein
12/04/17
With:
Squirrel Flower

Healing Together: A Fundraiser
12/06/17
With:
Glitter Density
Annalibera (solo)
Collidescope
Maddie Johnson (poet)

Exhumed
12/07/17
With:
Arkaik
Traffic Death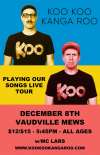 Koo Koo Kanga Roo
12/08/17
With:
MC Lars

Brilliant Crafts and Wares Fair 5
12/10/17

Hugh Masterson
12/11/17
With:
Dustin Smith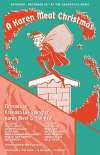 A Karen Meat Christmas
12/16/17
With:
Brendan Lee Spengler
Extravision

Winterland's New Years Eve Celebration
12/31/17
With:
Pale Blue Erf

Mammoth Grinder
02/22/18
With:
Idolist
Blood Spell

Foiled Again
Sun, December 3, Doors: 6:30 pm - Show: 7:00 pm - All Ages - $20
Artist Website
The Vaudeville Mews presents...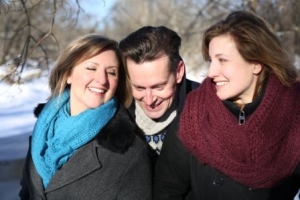 Formed in 2001 for their first show "Holiday Bizarre" and named so because all three members at the time were getting their highlights "foiled" at the same salon, Foiled Again has been delighting audiences in the Chicago area with their amazing harmonies and intricate arrangements for almost two decades! Over the years, they have performed at many Chicago venues such as Evanston Space, Davenport's Piano Bar & Cabaret, Uncommon Gound, Park West, City Winery, Chicago Cultural Center and The Drake Hotel. They have been part of the City of Chicago's Miles of Music, the Sondheim in the Park celebration in Millennium Park, The Paper Machete, The Chicago Humanities Festival, and most recently performed as part of the Classical Cabaret series for WFMT, recorded live at the Chopin Theater. They also had the honor of opening for Lesley Gore at the Acorn Theatre in Three Oaks, Michigan.
With:
Kara KesselringRae Davis Fehring
Buy tickets online!
---
&copy 2017 Vaudeville Mews