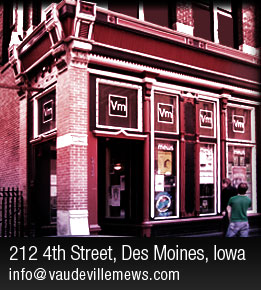 Carti Bankx
11/22/17
With:
Ted Park
Wave Chapelle

Crowbar
11/26/17
With:
Tombs
Incite
Tricounty Terror
Absolute Power
Grossfacekilla

Hockey Dad
11/27/17
With:
Contakta
The Host Country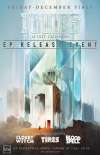 Druids EP Release Party
12/01/17
With:
Tires
Closet Witch
Blood Spell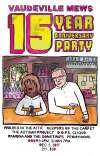 Vm 15 year Anniversary Party!
12/02/17
With:
Keepers of the Carpet
Wolves in the Attic
The Autumn Project
D.O.P.E. Clique
Ramona and the Sometimes
Pennyhawk

Juanita Stein
12/04/17
With:
Squirrel Flower

Healing Together: A Fundraiser
12/06/17
With:
Glitter Density
Annalibera (solo)
Collidescope
Maddie Johnson (poet)

Exhumed
12/07/17
With:
Arkaik
Traffic Death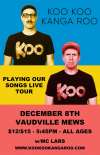 Koo Koo Kanga Roo
12/08/17
With:
MC Lars

Brilliant Crafts and Wares Fair 5
12/10/17

Hugh Masterson
12/11/17
With:
Dustin Smith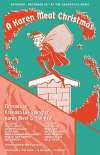 A Karen Meat Christmas
12/16/17
With:
Brendan Lee Spengler
Extravision

Winterland's New Years Eve Celebration
12/31/17
With:
Pale Blue Erf

Mammoth Grinder
02/22/18
With:
Idolist
Blood Spell

Joan Shelley
Tue, June 6, Doors: 8:00 pm - Show: 9:00 pm - 21+ - $15
Artist Website
First Fleet Concerts presents...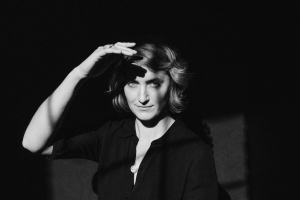 While the songs of Kentucky singer/songwriter Joan Shelley have echoes of both the American and British folk revivals, they are also startlingly original. Her warm mellifluous voice evokes both the deep south and west coast. Over the past five years, Shelley has recorded five albums, toured the globe with her band and on her own. Shelley released her debut "Ginko," in 2012, followed by "Electric Ursa" in 2014. Her new release, a collaboration with guitarist Nathan Salsburg (Paradise of Bachelors, No Quarter), is titled "Over and Even." She splits her time between solo outings and as one-third of the old time trio Maiden Radio. She has recently toured with Elephant Micah and Doug Paisley. Upcoming shows with Sam Moss and Michael Hurley.
With:
Jake Xerxes Fussell
Buy tickets online!
---
&copy 2017 Vaudeville Mews