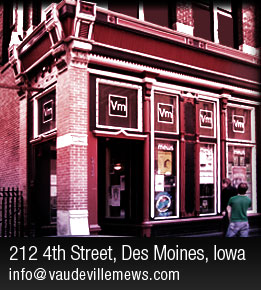 Carti Bankx
11/22/17
With:
Ted Park
Wave Chapelle

Crowbar
11/26/17
With:
Tombs
Incite
Tricounty Terror
Absolute Power
Grossfacekilla

Hockey Dad
11/27/17
With:
Contakta
The Host Country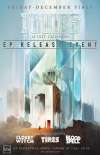 Druids EP Release Party
12/01/17
With:
Tires
Closet Witch
Blood Spell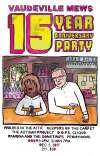 Vm 15 year Anniversary Party!
12/02/17
With:
Keepers of the Carpet
Wolves in the Attic
The Autumn Project
D.O.P.E. Clique
Ramona and the Sometimes
Pennyhawk

Juanita Stein
12/04/17
With:
Squirrel Flower

Healing Together: A Fundraiser
12/06/17
With:
Glitter Density
Annalibera (solo)
Collidescope
Maddie Johnson (poet)

Exhumed
12/07/17
With:
Arkaik
Traffic Death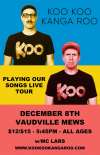 Koo Koo Kanga Roo
12/08/17
With:
MC Lars

Brilliant Crafts and Wares Fair 5
12/10/17

Hugh Masterson
12/11/17
With:
Dustin Smith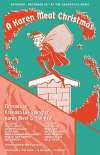 A Karen Meat Christmas
12/16/17
With:
Brendan Lee Spengler
Extravision

Winterland's New Years Eve Celebration
12/31/17
With:
Pale Blue Erf

Mammoth Grinder
02/22/18
With:
Idolist
Blood Spell

Juanita Stein
Mon, December 4, Doors: 6:00 pm - Show: 6:30 pm - All Ages - $10
Artist Website
The Vaudeville Mews presents...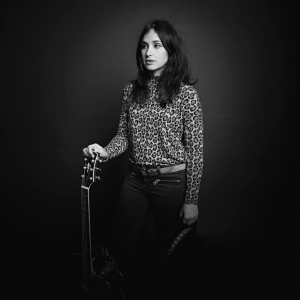 Juanita Stein is the lead singer and guitar player for Howling Bells. Born in Melbourne , Australia, she moved to Sydney in her formative years where she was raised in "a very musical, bohemian family". Her mother,Linda Stein is a former stage/TV actress and her father Peter Stein, a very well respected musician who has written songs for the likes of The Blind Boys Of Alabama and various other country/gospel artists. He wrote one of the tracks on Howling Bells first record, I'm Not Afraid. This abundance of music/art seemed an integral part of Juanita's upbringing: "I would rise and sleep to a constant soundtrack of music. All kinds of music. If it had passion, melody and a strong energy you'd hear it blasting from our 4 walls. Our neighbors tried suing us a couple times for noise disturbance….they didn't know how good they had it. 60's and 70's rock, Soul, Jazz, World music, pop, folk, but mainly Bob Dylan and the Beatles. It seeps deeply into your consciousness whether you like it or not."
With:
Squirrel Flower
Buy tickets online!
---
&copy 2017 Vaudeville Mews