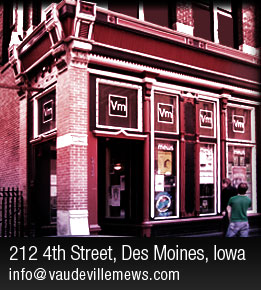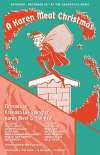 A Karen Meat Christmas
12/16/17
With:
Brendan Lee Spengler
Extravision

Winterland's New Years Eve Celebration
12/31/17
With:
Pale Blue Erf

EYEHATEGOD
01/11/18
With:
Traffic Death
Blood Spell

1000Mods
02/11/18
With:
Telekinetic Yeti

Radio Moscow
02/14/18
With:
Amplified Heat
Druids

Dave Simonett (from Trampled By Turtles)
02/15/18
With:
Trapper Schoepp


Mammoth Grinder
02/22/18
With:
Closet Witch
Idolist
Blood Spell


King Cardinal
Tue, August 22, Doors: 6:00 pm - Show: 6:30 pm - All Ages - $5
Artist Website
The Vaudeville Mews presents...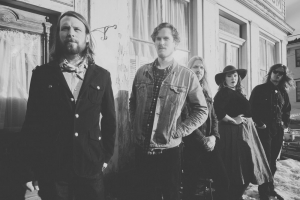 "I moved to Denver on a whim," says King Cardinal founder Brennan Mackey. "I'd been living in Chicago, working a finance job that I didn't love, and I knew exactly what the rest of my life would look like if I stayed there. I decided I wanted to throw everything up in the air and see where it landed." It makes sense, then, that the cover of King Cardinal's stellar debut album, 'Great Lakes,' depicts a man catapulting himself headlong into the unknown, trading safety and security for adventure and excitement as he leaps over a protective railing. If the record is any indication, Mackey's own bold leaps have paid off in spades. Pushing raw roots rock into lush, sonically daring territory with hints of cosmic country and delicate folk, 'Great Lakes' showcases the five-piece group's exceptional musicianship and the powerful emotional depth of the vocal interplay between Mackey and fellow singer Texanna Dennie.
With:
Mississippi Jake
---
&copy 2017 Vaudeville Mews