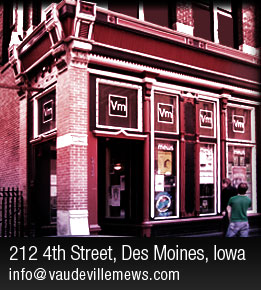 Colter Wall SOLD OUT
03/23/18
With:
Josh Morningstar

Druids 10 year Anniversary Show
03/24/18
With:
The Gorge
Traffic Death
Let It Breathe
Cantharone
Son of the Morning

Clownvis Presley
03/31/18
With:
Bradley Unit
Toll McGrane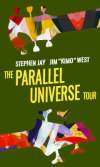 Stephen Jay and Jim "Kimo" West
04/01/18
With:
Stephen Jay
Jim "Kimo" West

Ed Schrader's Music Beat
04/06/18
With:
Goldblums
Greg Wheeler and the Polygamist Mall Cops

J.D. Wilkes
04/12/18
With:
Eric Kennedy
Matthew James & the Rust Belt Union

Chastity Belt
04/14/18
With:
Lala Lala
Hot Tang

Delvon Lamarr Organ Trio
04/15/18
Tires (ep release party)
04/20/18
With:
Blood Spell (ep release)
Yetta
Jinnouchi Power

Dan Tedesco & Friends Birthday Jam
04/21/18
With:
The Host Country
Josh Parks Davis
Patresa Hartman
Dan Trilk

Unwed Sailor
04/27/18
With:
Early Day Miners
The Autumn Project
Canby (solo)


P.O.S
05/10/18
With:
DJ Rowsheen
Serengeti

The 4onthefloor
05/12/18
With:
Danny Wolf
The Haunted Hallows



Snail Mail
06/18/18
With:
Bonny Doon

Electric Six
07/11/18
With:
Mark Mallman
Easy Fruit

Slim Cessna's Auto Club
08/27/18
With:
Matthew James & the Rust Belt Union

King Cardinal
Tue, August 22, Doors: 6:00 pm - Show: 6:30 pm - All Ages - $5
Artist Website
The Vaudeville Mews presents...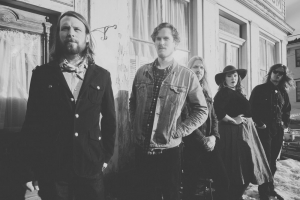 "I moved to Denver on a whim," says King Cardinal founder Brennan Mackey. "I'd been living in Chicago, working a finance job that I didn't love, and I knew exactly what the rest of my life would look like if I stayed there. I decided I wanted to throw everything up in the air and see where it landed." It makes sense, then, that the cover of King Cardinal's stellar debut album, 'Great Lakes,' depicts a man catapulting himself headlong into the unknown, trading safety and security for adventure and excitement as he leaps over a protective railing. If the record is any indication, Mackey's own bold leaps have paid off in spades. Pushing raw roots rock into lush, sonically daring territory with hints of cosmic country and delicate folk, 'Great Lakes' showcases the five-piece group's exceptional musicianship and the powerful emotional depth of the vocal interplay between Mackey and fellow singer Texanna Dennie.
With:
Mississippi Jake
---
&copy 2018 Vaudeville Mews