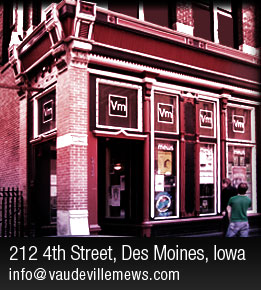 Colter Wall SOLD OUT
03/23/18
With:
Josh Morningstar

Druids 10 year Anniversary Show
03/24/18
With:
The Gorge
Traffic Death
Let It Breathe
Cantharone
Son of the Morning

Clownvis Presley
03/31/18
With:
Bradley Unit
Toll McGrane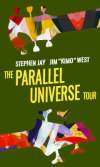 Stephen Jay and Jim "Kimo" West
04/01/18
With:
Stephen Jay
Jim "Kimo" West

Ed Schrader's Music Beat
04/06/18
With:
Goldblums
Greg Wheeler and the Polygamist Mall Cops

J.D. Wilkes
04/12/18
With:
Eric Kennedy
Matthew James & the Rust Belt Union

Chastity Belt
04/14/18
With:
Lala Lala
Hot Tang

Delvon Lamarr Organ Trio
04/15/18
Tires (ep release party)
04/20/18
With:
Blood Spell (ep release)
Yetta
Jinnouchi Power

Dan Tedesco & Friends Birthday Jam
04/21/18
With:
The Host Country
Josh Parks Davis
Patresa Hartman
Dan Trilk

Unwed Sailor
04/27/18
With:
Early Day Miners
The Autumn Project
Canby (solo)


P.O.S
05/10/18
With:
DJ Rowsheen
Serengeti

The 4onthefloor
05/12/18
With:
Danny Wolf
The Haunted Hallows



Snail Mail
06/18/18
With:
Bonny Doon

Electric Six
07/11/18
With:
Mark Mallman
Easy Fruit

Slim Cessna's Auto Club
08/27/18
With:
Matthew James & the Rust Belt Union

Shady Bug
Sun, August 20, Doors: 5:30 pm - Show: 6:00 pm - All Ages - $5
Artist Website
The Vaudeville Mews presents...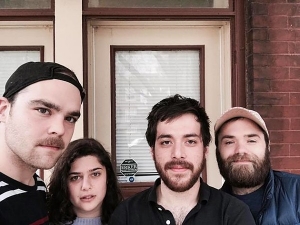 Rainey twins Hannah and Delia have always been magic creatures, spinning fairy tales, acoustic guitar and warbly intuitive harmonies into shadow-dappled metaphors via their band Dubb Nubb. Shady Bug is Hannah Rainey's more earthbound iteration, expressing her experiences in the heart of STL's bustling DIY scene. On its debut album, tbh idk, it's thrilling to hear the capacities of an already impressive songwriter expand dramatically with the addition of creative, rocket-fueled drums and distortion in the classic loud-quiet-loud tradition. Endearingly weird bent notes abound, and the project doesn't sound like Dubb Nubb electrified - it's a true meshing of styles with her bandmates, who seem to be channeling equal parts Mac DeMarco and K Records. The band's occasional vocal harmonies are as crucial to the sound as the chorus effect on Hannah's guitar, and the whole thing rolls comfortably between casual and epic, a surprisingly polished sound from the underground.
With:
Glitter Density
---
&copy 2018 Vaudeville Mews