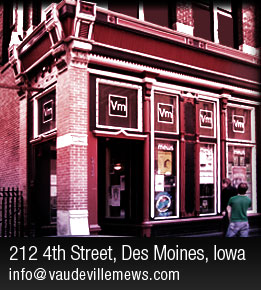 Colter Wall SOLD OUT
03/23/18
With:
Josh Morningstar

Druids 10 year Anniversary Show
03/24/18
With:
The Gorge
Traffic Death
Let It Breathe
Cantharone
Son of the Morning

Clownvis Presley
03/31/18
With:
Bradley Unit
Toll McGrane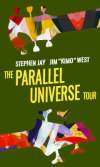 Stephen Jay and Jim "Kimo" West
04/01/18
With:
Stephen Jay
Jim "Kimo" West

Ed Schrader's Music Beat
04/06/18
With:
Goldblums
Greg Wheeler and the Polygamist Mall Cops

J.D. Wilkes
04/12/18
With:
Eric Kennedy
Matthew James & the Rust Belt Union

Chastity Belt
04/14/18
With:
Lala Lala
Hot Tang

Delvon Lamarr Organ Trio
04/15/18
Tires (ep release party)
04/20/18
With:
Blood Spell (ep release)
Yetta
Jinnouchi Power

Dan Tedesco & Friends Birthday Jam
04/21/18
With:
The Host Country
Josh Parks Davis
Patresa Hartman
Dan Trilk

Unwed Sailor
04/27/18
With:
Early Day Miners
The Autumn Project
Canby (solo)


P.O.S
05/10/18
With:
DJ Rowsheen
Serengeti

The 4onthefloor
05/12/18
With:
Danny Wolf
The Haunted Hallows



Snail Mail
06/18/18
With:
Bonny Doon

Electric Six
07/11/18
With:
Mark Mallman
Easy Fruit

Slim Cessna's Auto Club
08/27/18
With:
Matthew James & the Rust Belt Union

St Lenox
Sun, July 2, Doors: 9:30 pm - Show: 10:00 pm - 21+ - $5
Artist Website
The Vaudeville Mews presents...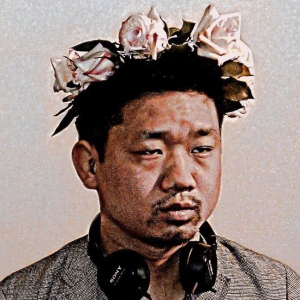 Andrew Choi, who makes and performs music as St. Lenox, grew up in Ames, Iowa where he juggled high school and training as a concert violinist via Julliard. By the end of high school, music was in the rearview and Choi would go on to get his Ph.D. in Philosophy from Ohio State University in Columbus, OH and then finish law school at NYU. Now living in New York where he is a practicing attorney, Choi began making his own music a few years ago after acquiring his doctorate at Ohio State, the seed planted when he took up karaoke, first as a way to combat nervousness he had over impending speaking engagements in the academic setting. This lead to many solitary hours logged in the assemblage of original music, which Choi began performing live at open-mic nights in Columbus, usually backed only by his own recordings. Long story short, Choi's performances of original material eventually found Bela Koe-Krompecher, longtime proprietor of Columbus' Anyway Records, in the audience and a rapport was initiated around the future release of what would become 10 Songs About Memory and Hope, the early-2015 debut full-length by St. Lenox.
With:
Madam Jules
---
&copy 2018 Vaudeville Mews