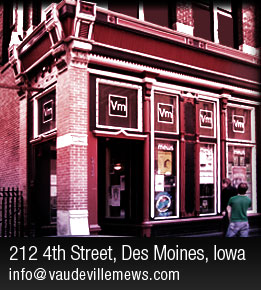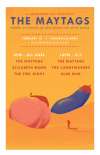 The Maytags
02/10/18
With:
Elizabeth Moen
The Feel Right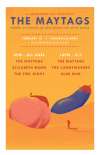 The Maytags
02/10/18
With:
The Candymakers
Blue Mud

1000Mods
02/11/18
With:
Telekinetic Yeti
Baracus

Radio Moscow
02/14/18
With:
Amplified Heat
Druids

Dave Simonett (from Trampled By Turtles)
02/15/18
With:
Trapper Schoepp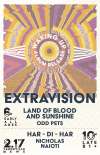 Extravision (record release party)
02/17/18
With:
Land of Blood and Sunshine
Odd Pets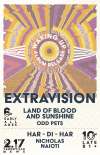 Extravision (record release party)
02/17/18
With:
Har-di-Har
Nicholas Naioti




Mammoth Grinder
02/22/18
With:
Closet Witch
Idolist
Blood Spell


Druids 10 year Anniversary Show
03/24/18
With:
The Gorge
Traffic Death
Let It Breathe
Cantharone
Son of the Morning

Ed Schrader's Music Beat
04/06/18
With:
Goldblums
Greg Wheeler and the Polygamist Mall Cops
Tires (ep release party)
04/20/18
With:
Blood Spell (ep release)
Yetta
Jinnouchi Power

Super Happy Funtime Burlesque
Sun, August 8, Doors: 7:00 pm - Show: 8:00 pm - 21+ - $10
Artist Website
Burlesque Show!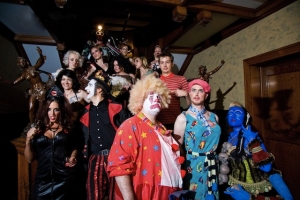 Imagine you are at your neighborhood burlesque show. It is just ending. The show was good, your friends had a great time, you head over to the merch table to get your name on their email list. Suddenly the lights flare up, sirens start blaring, and armed police officers come flooding into the room and allow no one to leave. Sound odd or out of this world? Not for Super Happy Funtime Burlesque. The above is an actual incident which occurred at SHFB's third ever performance at the Sazerac Lounge in Grand Rapids Michigan. "It was insane," says Corey Ruffin, host and bandleader of the show. "Cops were everywhere, they detained the cast, searched every room, started interrogating the audience, we didn't know what the hell was going on." What was going on? The officers of this somewhat conservative and rather culturally devoid small Michigan city were acting under the presumption that a burlesque show was, as the officers told Mr Ruffin, a live sex show with caged animals. "They were looking for a sad puppy sitting in the corner, weeping and clutching a bloody handkerchief," laughs Ruffin, with eyes ablaze.
---
&copy 2018 Vaudeville Mews