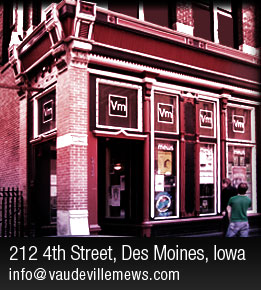 Carti Bankx
11/22/17
With:
Ted Park
Wave Chapelle

Crowbar
11/26/17
With:
Tombs
Incite
Tricounty Terror
Absolute Power
Grossfacekilla

Hockey Dad
11/27/17
With:
Contakta
The Host Country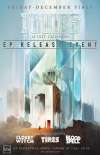 Druids EP Release Party
12/01/17
With:
Tires
Closet Witch
Blood Spell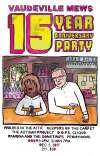 Vm 15 year Anniversary Party!
12/02/17
With:
Keepers of the Carpet
Wolves in the Attic
The Autumn Project
D.O.P.E. Clique
Ramona and the Sometimes
Pennyhawk

Juanita Stein
12/04/17
With:
Squirrel Flower

Healing Together: A Fundraiser
12/06/17
With:
Glitter Density
Annalibera (solo)
Collidescope
Maddie Johnson (poet)

Exhumed
12/07/17
With:
Arkaik
Traffic Death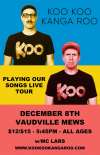 Koo Koo Kanga Roo
12/08/17
With:
MC Lars

Brilliant Crafts and Wares Fair 5
12/10/17

Hugh Masterson
12/11/17
With:
Dustin Smith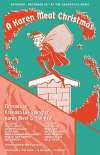 A Karen Meat Christmas
12/16/17
With:
Brendan Lee Spengler
Extravision

Winterland's New Years Eve Celebration
12/31/17
With:
Pale Blue Erf

Mammoth Grinder
02/22/18
With:
Idolist
Blood Spell

Twinsmith
Sat, November 18, Doors: 9:30 pm - Show: 10:00 pm - 21+ - $7
Artist Website
The Vaudeville Mews presents...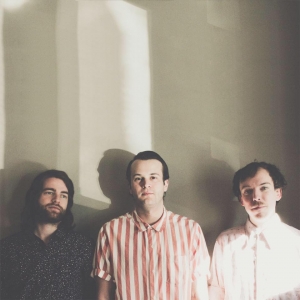 For Twinsmith, the occasion to make a third album came with an opportunity to distill their process down to its essential parts, and to re-focus the band's perspective in order to fully embrace their sound. Longtime friends Smith and Regner had written a pair of records as Twinsmith, starting with 2013's self-titled debut and then 2015's Alligator Years – which earned press attention from outlets including NPR Music's All Songs Considered, Interview, NYLON ('Band Crush'), and Culture Collide, among others. While the lineup would grow to include bassist Sharp and other hired guns to round out the stage, the songwriting core learned to vary their approach while relying on each other to push the plot forward. Starting as DIY tinkerers in a basement, Smith and Regner would evolve their sound from hazy surf rock to a fuller, more dynamic guitar-and-keys pop appeal, making good use of the perks like recording studios and engineers that often come with progress. But as it came time to begin again for a new album, they found themselves looking back to the beginning, stripping back their process and recording in the dining room of their house using old synths and '80s drum machines.
With:
No Good Deed
---
&copy 2017 Vaudeville Mews