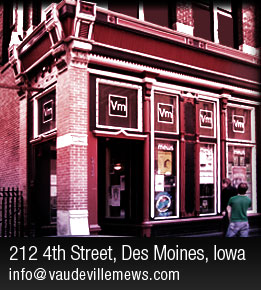 Carti Bankx
11/22/17
With:
Ted Park
Wave Chapelle

Crowbar
11/26/17
With:
Tombs
Incite
Tricounty Terror
Absolute Power
Grossfacekilla

Hockey Dad
11/27/17
With:
Contakta
The Host Country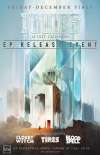 Druids EP Release Party
12/01/17
With:
Tires
Closet Witch
Blood Spell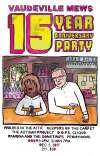 Vm 15 year Anniversary Party!
12/02/17
With:
Keepers of the Carpet
Wolves in the Attic
The Autumn Project
D.O.P.E. Clique
Ramona and the Sometimes
Pennyhawk

Juanita Stein
12/04/17
With:
Squirrel Flower

Healing Together: A Fundraiser
12/06/17
With:
Glitter Density
Annalibera (solo)
Collidescope
Maddie Johnson (poet)

Exhumed
12/07/17
With:
Arkaik
Traffic Death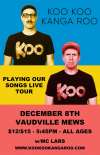 Koo Koo Kanga Roo
12/08/17
With:
MC Lars

Brilliant Crafts and Wares Fair 5
12/10/17

Hugh Masterson
12/11/17
With:
Dustin Smith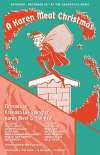 A Karen Meat Christmas
12/16/17
With:
Brendan Lee Spengler
Extravision

Winterland's New Years Eve Celebration
12/31/17
With:
Pale Blue Erf

Mammoth Grinder
02/22/18
With:
Idolist
Blood Spell

Willy Porter & Carmen Nickerson
Fri, November 17, Doors: 6:00 pm - Show: 7:00 pm - All Ages - $25
Artist Website
The Vaudeville Mews presents...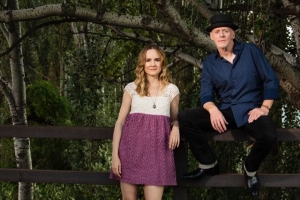 Midwest artists Willy Porter and Carmen Nickerson are an exciting addition to the indie-duo scene. With their liquid harmonies and unassailable, playful performance chemistry, these two solo artists have joined their unique talents to create the unforgettable sound of Porter Nickerson. Porter has been turning first time listeners into die-hard fans for more than two decades. His blistering guitar playing and rich songwriting provides the perfect architecture to support Nickerson's lush vocals, complimenting and elevating Porter's songs to make them feel both fresh and timeless. The pair first collaborated on the 2013 EP Cheeseburgers and Gasoline and again on Porter's 2015 record Human Kindness. In 2016 the duo performed as the featured musical guests on NPR's A Prairie Home Companion.
Buy tickets online!
---
&copy 2017 Vaudeville Mews