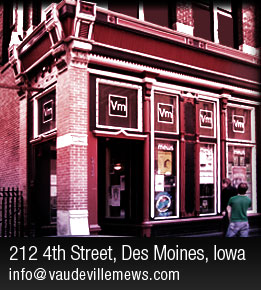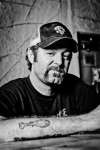 Scott H. Biram
07/30/16
With:
Nate Nelson

Forn
08/07/16
With:
Yellow Eyes
Without
Livid

Yarn
08/08/16
With:
Kevin Lindgren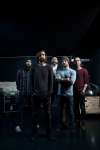 Every Time I Die
08/17/16
With:
The Zealots
Submerged

Weaponizer
08/18/16
With:
Traffic Death
Vickers
Quade

Roach Motel Zinefest
08/20/16

Tires
08/26/16
With:
Channel Pressure
Haunted Gauntlet
Kid Froopy

DTCV
09/03/16
With:
Easy Fruit
Volcano Boys
Greg Wheeler and Polygamist Cops

The Sheepdogs
09/06/16
With:
Quaker City Nighthawks

Gabe Dixon & David Ryan Harris
09/11/16
With:
Gabe Dixon
David Ryan Harris
Allison Weiss
09/16/16
With:
Josiah and The Bonnevilles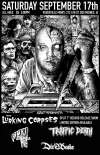 Traffic Death
09/17/16
With:
The Lurking Corpses
Fetal Pig
Dire Wake

Tele Novella
09/26/16
With:
Karen Meat
Honeycreeper


Super Happy Funtime Burlesque
10/05/16

Quintron and Miss Pussycat
10/12/16

Skeletonwitch
10/20/16
With:
Iron Reagan
Oathbreaker
Homewrecker

David Ramirez: Bootleg Tour (Live Album Recording)
10/31/16

Chrome Pony
Thu, July 28, Doors: 6:00 pm - Show: 6:30 pm - All Ages - $10
Artist Website
The Vaudeville Mews presents...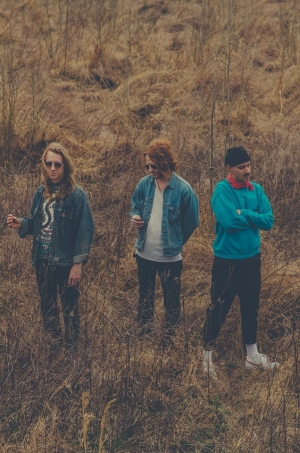 Call it fate, call it karma, call it supreme chance. Tyler and Kyle Davis are brothers born on the same date two years apart. This magic thread, strung between them, allows them to unleash overwhelming volleys of sonic power and control with spine-tingling precision. Embracing the hip-shake and the head-bang, picking and choosing from punk, psych, garage, world music and rock n' roll, Tyler and Kyle have used the intervening years to add dimensions and secrets to their tunes. With the addition of JOTA ESE and Ric Alessio, they continue to take their songs to new depths of arrangement and dynamic, without a shred of pretense or hesitation.
---
Fastplants
Thu, July 28, Doors: 9:30 pm - Show: 10:00 pm - 21+ - $5
Artist Website
The Vaudeville Mews presents...
Oh, Sleeper
Fri, July 29, Doors: 5:00 pm - Show: 5:00 pm - All Ages - $13
Artist Website
Metro Concerts Live presents...
Scott H. Biram
Sat, July 30, Doors: 9:30 pm - Show: 10:00 pm - 21+ - $15
Artist Website
First Fleet Concerts presents...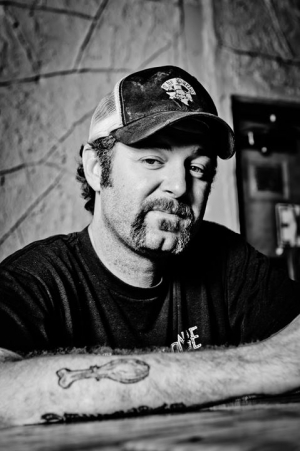 Rock 'n' Roll ain't pretty and neither is Scott H. Biram. The self proclaimed 'Dirty Old One Man Band' successfully, and sometimes violently, lashes together blues, hillbilly and country precariously to raucous punk and godless metal. Biram ain't no candy-ass singer/songwriter either, sweetly strumming songs about girls with big eyes and dusty highways. His singing, yodeling, growling, leering and brash preachin' and hollerin' is accompanied by sloppy riffs and licks from his '59 Gibson guitar and pounding backbeat brought forth by his amplified left foot. The remainder of this one-man band consists of an unwieldy combination of beat-up amplifiers and old microphones strung together by a tangled mess of guitar cables.
With:
Nate Nelson
Buy tickets online!
---
Subjec1ne
Sun, July 31, Doors: 6:00 pm - Show: 7:00 pm - All Ages - $7
Artist Website
Social Sunday presents...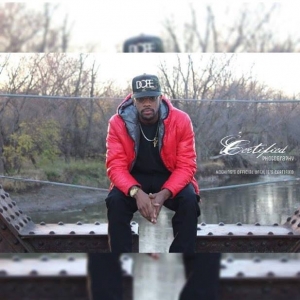 Come party with us at our first Social Sundays event Sunday July 31st! This event will start at the Vaudeville Mews (212 4th street) $5 pre-sale $7 at the door its an ALL AGES event with peformances by "SUBJEC1NE" "JULIANO DOCK" "T.C. & K.I.D." "WAYV"! Doors open at 6pm Show 7pm! After party is at CARBON NIGHTCLUB located Downtown Des Moines LADIES ARE FREE! and fellas only $5 DJ TMAXDAKID will be DJ'ing the after party so you know its about to be lit!
With:
Juliano DockT.C. & K.I.D.
---
Marcus Blacke
Mon, August 1, Doors: 8:30 pm - Show: 9:00 pm - 21+ - $5
Artist Website
The Vaudeville Mews presents...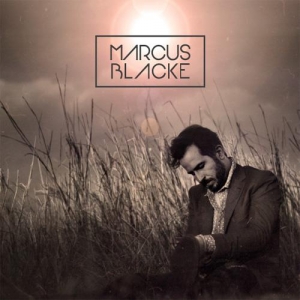 Possessing the wit of Bob Dylan, the dejection of Tom Waits and the emotions of Elliot Smith, Blacke personifies the often-unrealized emotions buried deep inside all of us. Blacke's profound, 20-something angst is perfectly married to legendary producer Malcolm Burn's established and exclusive intricacies and layers. Burn's insight has masterfully balanced Blacke's raw talent as well as his unique guitar style, often filled with distinct tweaking and tunings, to create an overwhelmingly sophisticated and atmospheric album.
With:
Courtney KrauseAlec Ryan
---
&copy 2016 Vaudeville Mews