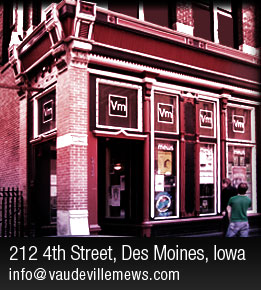 Day Wave
05/07/16
With:
Karen Meat

Surfer Blood
05/11/16
With:
Sound of Ceres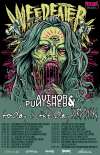 Weedeater
05/13/16
With:
Author & Punisher
Today Is The Day
Lord Dying

Givers
05/17/16
With:
Anna Wise

Fliight
05/18/16
With:
Dylan Ryan/Sand
Crooked Torus



Blue Healer
05/20/16
With:
Boxcar Timbre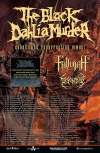 The Black Dahlia Murder
05/21/16
With:
Fallujah
Disentomb

Rising Appalachia
05/25/16
With:
Arouna Diarra

Striker
05/29/16
With:
Spellcaster
Thrashole
Weresquatch

Cloud Rat
06/01/16
With:
False
Ferals
Test
Glass Ox
Closet Witch
Karen Meat (record release)
06/03/16
With:
Land of Blood and Sunshine
Pure Gut
Odd Pets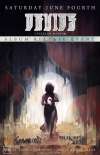 Druids (record release party)
06/04/16
With:
Growing Cold
Telekinetic Yeti

Daniel Bachman
06/06/16
With:
Eric Kennedy
Dylan Boyle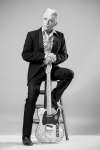 Waxahatchee
06/15/16
With:
Allison Crutchfield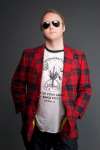 Electric Six
07/06/16
With:
In The Whale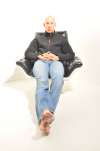 Twins (record release)
07/22/16
With:
The Blendours

The Devil Wears Prada
07/25/16
With:
Words Like Daggers
avoid.
The Point Past Insanity


Pony Time
The Vaudeville Mews presents...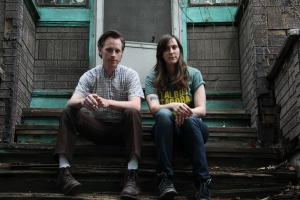 A two-piece garage rock band from Seattle, WA, Pony Time is: Luke Beetham, a Seattle native, on bass/baritone guitar/vocals and Stacy Peck,an Iowa transplant, on drums. The two met helping a mutual friend move a stereo back in 2009. They started playing their unique brand of danceable punk music together soon after. Bands that make them tick include: Gary Numan, Bo Diddley, The Milkshakes, The Breeders, and Fleetwood Mac.
With:
The Wheelers
New Member Charles
Satellite State
---
Gloom Balloon canceled
Thu, May 5, Doors: 6:00 pm - Show: 6:30 pm - All Ages - $0
Artist Website
Weekly Mews presents... canceled
Lactose Intolerant Boys
Fri, May 6, Doors: 6:30 pm - Show: 7:00 pm - All Ages - $5
Artist Website
The Vaudeville Mews presents...
Down One Digit
The Market of the Beast presents...
Day Wave
Sat, May 7, Doors: 8:00 pm - Show: 9:00 pm - 21+ - $12
First Fleet Concerts presents...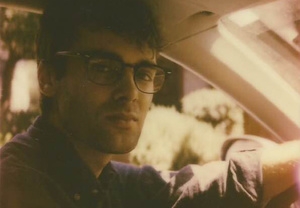 Jackson Phillips has only been creating music under the moniker Day Wave since Fall 2014, and in just under six months the 25-year-old has become one of the most buzzworthy and refreshing artists to burst onto the DIY scene. A departure from his synth-heavy work as one half of electro-pop duo Carousel, Day Wave crafts dreamy, lo-fi, guitar-driven indie-pop that is already turning heads. With a modest but top-quality catalogue of a five-song EP and limited run 7", Phillips – who writes, produces, and performs all of his songs, and tracks each instrument himself on an old reel-to-reel, no less – is currently working on his debut LP and live show. Having already claimed multiple #1 Artist slots on Hype Machine and the Zane Lowe/Apple Music seal of approval with his lauded 'Headcase' EP, in addition to play list adds on Alt Nation, XMU, KCRW (including Jason Bentley's Morning Becomes Eclectic), KEXP, WXPN, and more, Day Wave shows no signs of slowing down.
With:
Karen Meat
Buy tickets online!
---
Des Moines City Ride After Party
Des Moines City Ride presents...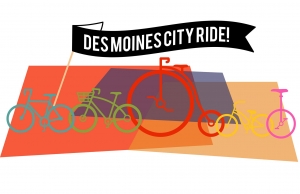 Join our weekly bike parade every Monday evening, as we ride through the beautiful neighborhoods of Des Moines! Our first ride starts at Cowles Commons and is a fun, beautiful 7 mile ride through downtown and the East Village. The route is 99% flat, so bring your cruisers, costumes, bells, whistles, and boomboxes! It's gonna be a party on bikes! After the ride we'll keep the party going at the Vaudeville Mews with The Blendours, a dj set by MAIDS and special guest Ali Sperry. Don't miss the launch of Des Moines City Ride!
---
Brass Bed
The Vaudeville Mews presents...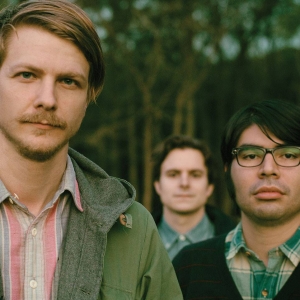 Brass Bed's brand of reverb-drenched, slow-burning guitar rock is a pure thrill to take in. But despite their predilection towards the bombastic, the group is always quick to balance the noise with some Beach Boy-inispired harmonics. All of this is anchored by Christiaan Mader distinctive caterwaul.
With:
The New Bodies
Volcano Boys
---
&copy 2016 Vaudeville Mews