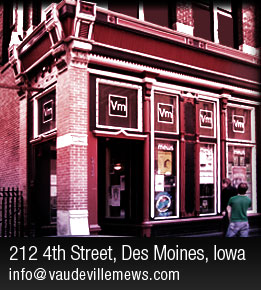 Aero Flynn
08/02/15
With:
Live Broadcast
In Rooms

Plastic Pinks
08/04/15
With:
Odd Pets
The Blendours


The Classic Crime
08/12/15
With:
Least of These
Anticonscience
Identity


Jessica Lee Wilkes
08/14/15

Epic Rap Battles of History
08/26/15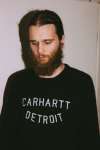 Sonny Knight & The Lakers
08/29/15

Mimicking Birds
08/31/15
With:
Dang Felton

Colleen Green
09/02/15
With:
Punani Huntah
Karen Meat & the Computer
Ramona and The Slimdudes

Nashville Pussy
09/03/15
With:
Valient Thorr
Superchief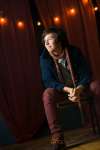 Zeta June
09/18/15
With:
The Jauntee
Mighty Shady

Malcolm Holcombe
09/24/15


Chad Valley
10/05/15
With:
Stranger Cat

Fortunate Youth
10/07/15
With:
Stranger
Sensamotion

Andrew W.K.
10/17/15
With:
Lipstick Homicide

Teen Daze
10/18/15
With:
Heavenly Beat

David Ramirez
10/21/15
With:
Dylan LeBlanc
Albert Hammond Jr
11/02/15


Tyler Lyle CANCELED
Sat, August 1, Doors: 6:00 pm - Show: 6:00 pm - All Ages - $8
canceled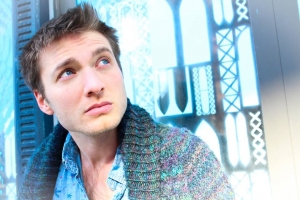 canceled canceled canceled
With:
Dang Felton
---
Ringo Deathstarr
Sat, August 1, Doors: 9:30 pm - Show: 10:00 pm - 21+ - $10
Artist Website
The Vaudeville Mews presents...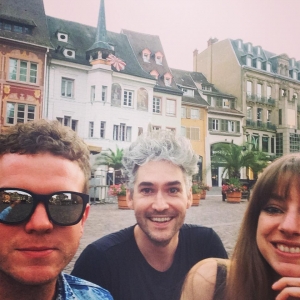 Warm guitars and pulsing drums combine to form an aggressively atmospheric bubble, encompassing the listener in an infectious cohesive which blends the sounds of an era when Sonic Youth and Jesus and Mary Chain walked the Earth with a forward thinking and creatively stubborn indie darling. Joined by Adam Franklin of Swervedriver on the track "Nowhere" and Jeff Schroeder of the Smashing Pumpkins on "Chainsaw Morning," Ringo Deathstarr has created a flawlessly crafted sound on God's Dream.
With:
Brief Candles
Person Whale
---
DMI All Stars 3
Sun, August 2, Doors: 5:00 pm - Show: 5:45 pm - All Ages - $5
Artist Website
Xplizit Records presents...
Aero Flynn
Sun, August 2, Doors: 9:30 pm - Show: 10:00 pm - 21+ - $10
Artist Website
The Vaudeville Mews presents...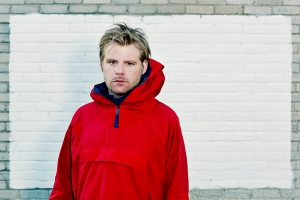 The most alluring thing about Aero Flynn is how sharply Scott's cherubic voice contrasts with the propulsive and unsettling nature of his space station confessionals. "Can I feel you?" he sighs over the vaguely tribal rhythms of "Crisp," and it sounds more like a desperate plea than a come-on. There is a deep desire for connection that appears again and again in the lyrics on the album, but all the while distorted vocal effects, searing guitar parts, and assorted blips and beeps interrupt Scott's transmissions and threaten to change his frequency altogether. And yet he continues to float through the darkness with his hand outstretched, always searching, ever hopeful.
With:
Live BroadcastIn Rooms
---
theSHIFT
Mon, August 3, Doors: 5:30 pm - Show: 6:00 pm - All Ages - $7
Artist Website
The Vaudeville Mews presents...
Individually, the members of theSHIFT are highly sought-after musicians who've recorded and toured the world with music royalty. Together, John Shannon (vocals/guitar), MJ Lambert (drums) and Ben Geis (bass) craft earth-shattering, anthemic rock with vibrant depth and a forceful punch. The powerhouse trio's defiant sound is perfectly captured on its debut 7th Direction, to be released on April 14.theSHIFT's multi-layered riffs and heavy driven groove are in full effect with "Kobra", the first single off of 7th Direction. The song received its world premiere with Loudwire.7th Direction was recorded at Brooklyn's Mission Sound and Manhattan's JRock Studios and co-produced by Jamie Siegal (Taking Back Sunday, Mary J. Blidge, Santana). Referencing the Native American concept of directions, the track title further reflects a deeper meaning behind theSHIFT's approach to music. "theSHIFT is about altering your consciousness through the sheer power of rock n' roll," declares Shannon. "Our lyrics don't question the government, they question the nature of your reality."
With:
Kick
---
Forty Fathoms
Tue, August 4, Doors: 5:00 pm - Show: 5:30 pm - All Ages - $10
Artist Website
The Vaudeville Mews presents...
To live in envy is to live a lie. The numerous and seemingly uncontrollable travails that put a young up and coming act in peril do nothing but breed apathy and discouragement. Choosing such a path will only lead to self destruction and loss of identity and passion. Forty Fathoms has decided to face this common pitfall head on. With complete and emotionally diverse lyrics, coupled with influences ranging from european metalcore to the soft emoting of early 2000's story-telling giants, Forty Fathoms personifies controlled chaos.
With:
AlterasPick Your PoisonStreet Thieves
---
Plastic Pinks
Tue, August 4, Doors: 9:30 pm - Show: 10:00 pm - 21+ - $5
Artist Website
The Vaudeville Mews presents...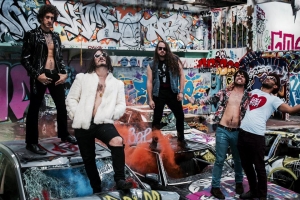 Plastic Pinks is a South Florida "Miami" band that plays: Garage rock, Rock & Roll, Garage Punk, Surf, Dirty Indie, Garage Pop, Rad City Sticky Pop. The group is composed of 5 guys that are ready to go all out for the love of having fun and making music that will incite you to forget it all and just burst out into your animal side. With the ever present Gang vocals, energetic riffs and drums that will change your heart rate and vocals that will penetrate your ears and make you scream for more, Plastic Pinks makes sure that you remember their name and their music. You won't be able to get their sticky and yet powerful melodies off of your mind. So be prepared for some moaning and screaming and the uncontrollable need to join in.
With:
Odd Pets
The Blendours
---
The Bumping Uglies
Wed, August 5, Doors: 5:00 pm - Show: 5:45 pm - All Ages - $5
Artist Website
The Vaudeville Mews presents...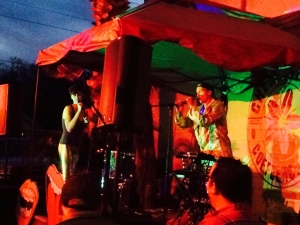 Formed in early 2012 by core members Mary and Danny Ugly, The Bumping Uglies mission is to provide the soundtrack for those living an ugly life. As Texans, The Bumping Uglies wholly understand the unattractive nature of humankind. The Bumping Uglies' music provides a badly needed beautification treatment to ensure that the species is attractive to potential mates. Without The Bumping Uglies, we would certainly be on a one way path to extinction.
With:
Fetal Pig
Person Whale
Nate Logsdon
---
Water Liars
Wed, August 5, Doors: 9:30 pm - Show: 10:00 pm - 21+ - $7
Artist Website
The Vaudeville Mews presents...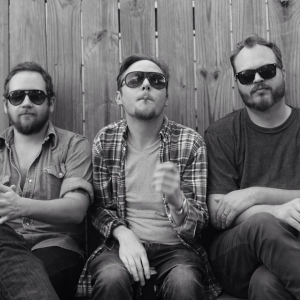 "My sisters were the heavens / My brothers were the depths / Now I'm rolling into battle with a smoke between my lips," Justin Kinkel-Schuster sings on "I Want Blood," and it's a presiding image on Water Liars. Joined by GR Robinson on bass, and fresh off the success of sophomore album Wyoming and the reissue of debut LP Phantom Limb – both released earlier this year – Kinkel-Schuster (vocals, guitar) and Andrew Bryant (drums, vocals) strut into this effort with their feathers out, driven by a need to create. Forget taking years to release a new album; Water Liars don't know how to stop working. A punk aesthetic – a desire not to overdo songs until they're shiny with emptiness – is the band's defining feature, and it's why their songs are filled with such raw sorrow. To call the songs here an improvement over what they've done before would be to sell the earlier work short: Wyoming, released in March, earned praise from The New York Times, Alternative Press, Penthouse, and All Music Guide, among others.
With:
Conrad Bascom & The Eternal Returners
The New Bodies
---
Druids
Thu, August 6, Doors: 7:30 pm - Show: 8:00 pm - 21+ - $5
Artist Website
The Vaudeville Mews presents...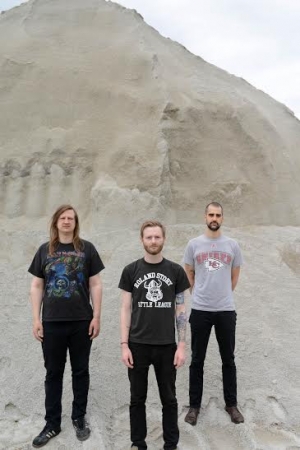 Formed in 2008, Druids set out to make heavy music. Influenced by metal behemoths such as Torche, Black Sabbath and Mastodon while embracing progress, letting the music do the talking. Since humble beginnings as a drum and bass 2-piece, they've since transformed into a trio, creating a wall of heavy riffage and beauty. Druids has released two albums, 'Pray For Water' (2009) and 'The Sound of Meditation' (2013), and have expanded their sound with each documented step. Now 7 years later, Druids is still working to broaden their take on the horizons of metal. They continue delivering what can only be described as an intense and powerful live show. The band is currently writing heavily to what will become their third full length, 'Cycle of Mobeum'.
With:
Traffic Death
Men In Lead Masks
---
Davey Suicide
Fri, August 7, Doors: 5:00 pm - Show: 5:30 pm - All Ages - $13
Artist Website
Metro Concerts Live presents...
&copy 2015 Vaudeville Mews