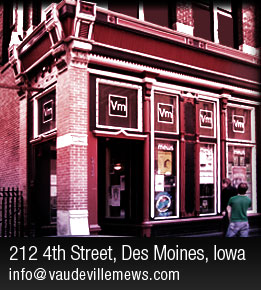 Another Lost Year
12/11/14
With:
Hollowpoint
Jason Bordeaux
G24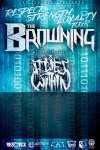 The Browning
12/12/14
With:
It Lies Within
Corpse
Beauty Killed The Beast
Live To Conquer
The Point Past Insanity

Thelma and the Sleaze
12/12/14
With:
Karen Meat & The Players
The Neverends
Brilliant Crafts and Wares Fair
12/13/14

Volcano Boys and Easy Fruit (dual record release party)
12/13/14
With:
Volcano Boys
Easy Fruit
Goldblums

Battlecross
12/18/14
With:
Wretched
War of Ages
Green Death
Rotting Malignancy

Mighty Shady New Year's Eve
12/31/14
With:
Strong Like Bear
Secret Freedom
Come Unity

Mike Adams at His Honest Weight
01/10/15
With:
Doctor Dentist
Canyons

Skull Fist
01/12/15
With:
Elm Street
Night Demon

Hot Club of Cowtown
02/18/15

Corners
02/20/15
With:
The Vahnevants
Goldblums
DJ DJ Tanner

Rappin' Toys
Pageant
Sun, November 23, Doors: 9:30 pm - Show: 10:00 pm - 21+ - $5
Artist Website
The Vaudeville Mews presents...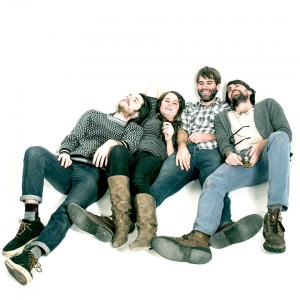 Pageant has the heart of a painter, the mind of a tailor, and the soul of an astronaut tumbling home with a starlit guitar. As Independentclauses.com describes this folk-rock band from Nashville, "Pageant plays songs based in old-school country, '50s girl-pop, and perky piano indie-popů A fascinating and engaging amalgam." Lead singer-songwriter Derek Porter's rich, contemplative voice and guitar intermingles with his sister Erika's lilting vocals, guitar, and ukelele to create a lush tapestry of moving and playful music. Additional songwriting and instrumentation from Stephen Allbritten and Nick Frampton round out this collection of curious poets.
With:
Paige Harpin GroupThe Host Country
---
Gemini Syndrome
Mon, November 24, Doors: 5:30 pm - Show: 5:30 pm - All Ages - $15
Metro Concerts Live presents...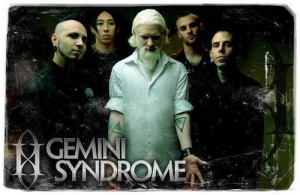 Bursting on the scene, comes Gemini Syndrome from Los Angeles. And by bursting that is no understatement. Although only officially a band since January 2010, they are poised to become the next big thing happening in music. Their spectacular live show, brilliant musicianship accompanied by Aaron Nordstrom's melodic voice that still retains that metal edge, have raised the bar in the Los Angeles rock scene.
With:
One Cold JulyCorpseThe Point Past Insanity
Buy tickets online!
---
Victory Heights
Tue, November 25, Doors: 5:00 pm - Show: 5:45 pm - All Ages - $5
Artist Website
The Vaudeville Mews presents...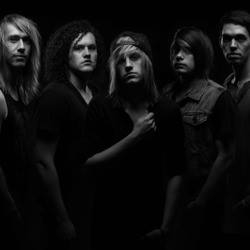 Victory Heights has made their name as one of the most anticipated, up and coming unsigned American post-hardcore acts of 2012. The band has set out to steal hearts all around the world. Their charisma and personality, combined with their catchy yet honest and hard hitting music has made their goal a reality. They make a point of representing themselves as a positive and fun group of people. The quintet is characterized by a critically acclaimed an energetically unmatched live show. They have found their musical niche on the fine line between hard hitting metal core and bouncy, fun pop music. It is no mystery that the music industry is one of the toughest to succeed in. However, one thing is clear to anyone who has seen the band perform or listened to their music: Victory Heights is here to stay. Victory Heights is more than a band; it is more than five dudes on stage playing music; it is more than CD's and shows; Victory Heights is a movement. Expect big things from these boys.
With:
A Better Reality
Lake of Fat Kids
---
515
Fri, November 28, Doors: 5:00 pm - Show: 5:45 pm - All Ages - $5
Artist Website
The Vaudeville Mews presents...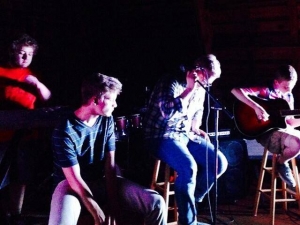 515 are a five piece band from Johnston, Iowa comprised of Shane and Kyle Burgess, Troy Ikeda, Spencer Jenkins, and Michael Gedden. They play alternative rock music. They have recently produced an EP called There's Gnome Place Like Home which is available on Itunes, Amazon, and Spotify. 515 has played many local shows in the Des Moines area and are always looking for more ways to share their music.
With:
Not By Blood
---
Coolzey
Fri, November 28, Doors: 9:30 pm - Show: 10:00 pm - 21+ - $8
Artist Website
The Vaudeville Mews presents...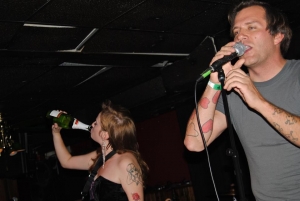 Coolzey, also known as Zachary Eli Lint, was born in Des Moines in 1976 and raised in central Iowa in the 80s and 90s. Following a childhood obsession with 'Weird' Al Yankovic, Zachary cultivated a deep love for hip hop and rap in his youth. Zachary taught himself to loop samples on cassette decks to make rudimentary beat tapes, then acquired a no-memory, 8-second Gemini sampler in high school before graduating to the Akai MPC as his beat-making instrument of choice. As he became an adult his interest in music expanded to all genres, but especially rock and roll.
With:
Belly Belt
Ramona & the Slimdudes
---
LT
Sat, November 29, Doors: 6:00 pm - Show: 6:30 pm - All Ages - $5
Artist Website
Thanksgiving with LT presents...
Dark Mirror
Sat, November 29, Doors: 9:30 pm - Show: 10:00 pm - 21+ - $5
Artist Website
The Vaudeville Mews presents...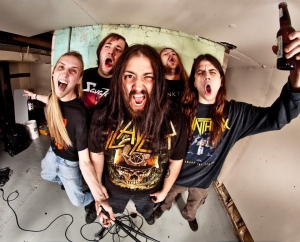 We are just a group of metalheads who thoroughly enjoy playing. We don't worry about what everyone else is doing, what's popular, or getting to the top because we believe the metal movement is about enjoying the music, staying true to ourselves, and supporting everyone else who is doing the same!
With:
Invidiosus
---
&copy 2014 Vaudeville Mews