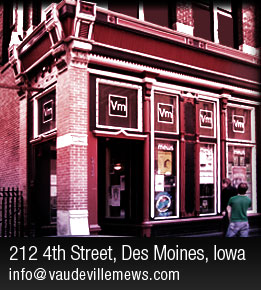 Okilly Dokilly
07/01/17
With:
Gleaner

Jaime Wyatt
07/02/17
With:
Adam Bruce

Thou
07/05/17
With:
Cloud Rat
Moloch
Closet Witch

Thou
07/05/17
With:
Cloud Rat
False
Moloch
Without


A Giant Dog
07/08/17
With:
Easy Fruit

Big Thief
07/11/17
With:
Twain

Mitski
07/17/17
With:
Half Waif

Ramona and the Sometimes (album release party)
07/22/17
With:
Tires
Hot Tang
Glitter Density

Taiwan Housing Project
07/23/17


The Frights
08/02/17
With:
King Shelter
On Drugs

Psychic Temple
08/09/17
With:
Karen Meat



Emma Ruth Rundle
08/30/17
With:
Jay Jayle




Super Happy Funtime Burlesque
Sun, August 8, Doors: 7:00 pm - Show: 8:00 pm - 21+ - $10
Artist Website
Burlesque Show!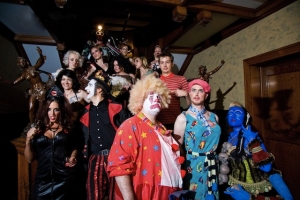 Imagine you are at your neighborhood burlesque show. It is just ending. The show was good, your friends had a great time, you head over to the merch table to get your name on their email list. Suddenly the lights flare up, sirens start blaring, and armed police officers come flooding into the room and allow no one to leave. Sound odd or out of this world? Not for Super Happy Funtime Burlesque. The above is an actual incident which occurred at SHFB's third ever performance at the Sazerac Lounge in Grand Rapids Michigan. "It was insane," says Corey Ruffin, host and bandleader of the show. "Cops were everywhere, they detained the cast, searched every room, started interrogating the audience, we didn't know what the hell was going on." What was going on? The officers of this somewhat conservative and rather culturally devoid small Michigan city were acting under the presumption that a burlesque show was, as the officers told Mr Ruffin, a live sex show with caged animals. "They were looking for a sad puppy sitting in the corner, weeping and clutching a bloody handkerchief," laughs Ruffin, with eyes ablaze.
---
&copy 2017 Vaudeville Mews