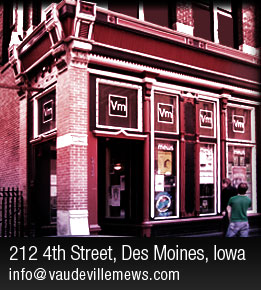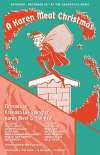 A Karen Meat Christmas
12/16/17
With:
Brendan Lee Spengler
Extravision

Winterland's New Years Eve Celebration
12/31/17
With:
Pale Blue Erf

EYEHATEGOD
01/11/18
With:
Traffic Death
Blood Spell

1000Mods
02/11/18
With:
Telekinetic Yeti

Radio Moscow
02/14/18
With:
Amplified Heat
Druids

Dave Simonett (from Trampled By Turtles)
02/15/18
With:
Trapper Schoepp


Mammoth Grinder
02/22/18
With:
Closet Witch
Idolist
Blood Spell


Music in Transit
Thu, April 7, Doors: 6:30 pm - Show: 7:00 pm - All Ages - $5
Artist Website
pop/rock/folk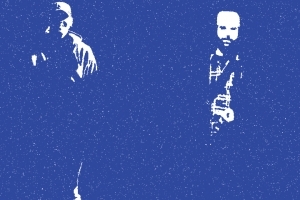 Music in Transit is a collective of friends started in March of 2010 by birthday buddies Brian Waller and Josh Kaufman as an outlet for their music. This idea in turn morphed into having a show case of local talent partaking in a night of playing with instruments. We are not a band but rather of group of solo musicians and band members getting together to put a night of music on stage in which musicians get to share their music with each other and the audience. Current lineup includes, Chris Lachky, Dan Lorenzen, Brian Waller, Amy Badger, Dan Tripp, Scott Gabrilson, Brian Gellerman, Brock Beekmann, Andy Tigges and Josh Kaufman.
---
&copy 2017 Vaudeville Mews