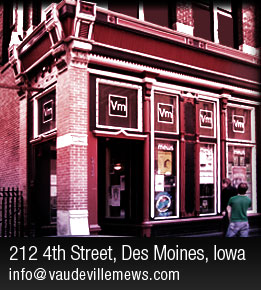 Colter Wall SOLD OUT
03/23/18
With:
Josh Morningstar

Druids 10 year Anniversary Show
03/24/18
With:
The Gorge
Traffic Death
Let It Breathe
Cantharone
Son of the Morning

Clownvis Presley
03/31/18
With:
Bradley Unit
Toll McGrane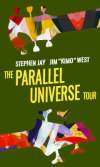 Stephen Jay and Jim "Kimo" West
04/01/18
With:
Stephen Jay
Jim "Kimo" West

Ed Schrader's Music Beat
04/06/18
With:
Goldblums
Greg Wheeler and the Polygamist Mall Cops

J.D. Wilkes
04/12/18
With:
Eric Kennedy

Chastity Belt
04/14/18
With:
Lala Lala
Hot Tang

Delvon Lamarr Organ Trio
04/15/18
Tires (ep release party)
04/20/18
With:
Blood Spell (ep release)
Yetta
Jinnouchi Power

Dan Tedesco & Friends Birthday Jam
04/21/18
With:
The Host Country
Josh Parks Davis
Patresa Hartman
Dan Trilk

Unwed Sailor
04/27/18
With:
Early Day Miners
The Autumn Project
Canby (solo)


P.O.S
05/10/18
With:
DJ Rowsheen
Serengeti

The 4onthefloor
05/12/18
With:
Danny Wolf
The Haunted Hallows


Slim Cessna's Auto Club
08/27/18
With:
Matthew James & the Rust Belt Union

Jaill
Wed, March 20, Doors: 9:30 pm - Show: 10:00 pm - 21+ - $8
Artist Website
pop/rock/alternative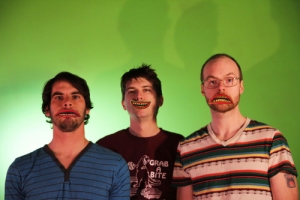 Jaill is a lot like other bands; they've slept on your floor, you've made fun of their pillow cases, they're not nearly as good at Excitebike as they said they were and although they all say they're cool with cats, no one's excited about sleeping at the cat house. So it should come as no surprise that, as bands sometimes do, they've made a new record. And that record is Traps, their second for Sub Pop, but first to adopt the bold new marketing strategy of giving away a free pair of Nike cross-trainers to anyone who steals it on the internet. Take that, Radiohead. So, but, what is Traps? And what about it can best fill five paragraphs? Traps is pretty, it's moody, it pops. It has the scrappy, vengeful enthusiasm of a puppy stuck under a blanket. It's an adorably grumpy bear just awoken from his long winter's slumber, with a mangy heart rarely found outside of the stuffed animal bin of a Salvation Army. It's an album that expects to be taken seriously goddammit, even though it just puked on the bar.
With:
Land of Blood and Sunshine
New Member Charles
Buy tickets online!
---
&copy 2018 Vaudeville Mews