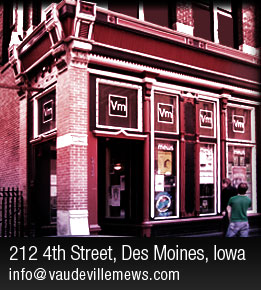 Colter Wall SOLD OUT
03/23/18
With:
Josh Morningstar

Druids 10 year Anniversary Show
03/24/18
With:
The Gorge
Traffic Death
Let It Breathe
Cantharone
Son of the Morning

Clownvis Presley
03/31/18
With:
Bradley Unit
Toll McGrane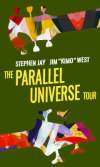 Stephen Jay and Jim "Kimo" West
04/01/18
With:
Stephen Jay
Jim "Kimo" West

Ed Schrader's Music Beat
04/06/18
With:
Goldblums
Greg Wheeler and the Polygamist Mall Cops

J.D. Wilkes
04/12/18
With:
Eric Kennedy

Chastity Belt
04/14/18
With:
Lala Lala
Hot Tang

Delvon Lamarr Organ Trio
04/15/18
Tires (ep release party)
04/20/18
With:
Blood Spell (ep release)
Yetta
Jinnouchi Power

Dan Tedesco & Friends Birthday Jam
04/21/18
With:
The Host Country
Josh Parks Davis
Patresa Hartman
Dan Trilk

Unwed Sailor
04/27/18
With:
Early Day Miners
The Autumn Project
Canby (solo)


P.O.S
05/10/18
With:
DJ Rowsheen
Serengeti

The 4onthefloor
05/12/18
With:
Danny Wolf
The Haunted Hallows


Slim Cessna's Auto Club
08/27/18
With:
Matthew James & the Rust Belt Union

New Member Charles at the PBR Bar
Sat, August 17, Doors: 9:00 pm - Show: 9:00 pm - 21+ - $0
Artist Website
PBR presents...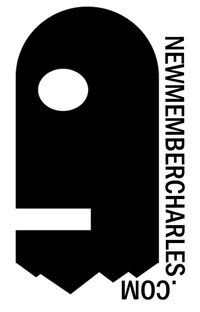 New Member Charles was conceived by our nation's top scientists at Tolquest laboratories in Quantico, Virginia. Initially thought to be the ideal design for an arm regeneration formula, it was soon discovered that something had gone wrong. During early testing phases casualties piled up and minimal progress was made. The project was shelved, locked up and forgotten about for 30 years. John Gunderson accidently unearthed the project in 1976 while looking for evidence of chemical testing on Torthle snails. After reviewing the documents it was clear that the reason project New Member Charles was so ineffective at regenerating limbs and lethal was due to the fact that it was a musical band rather than an elixir. Finally declassified in 1997, and released from custody in 2010, New Member Charles now focuses on music and survival skills. Stick around after the guys finish playing musical songs Aug 17th for a state of the art DJ'ing session , a hotdog cooking party and tips about camping and surviving natures.
---
&copy 2018 Vaudeville Mews