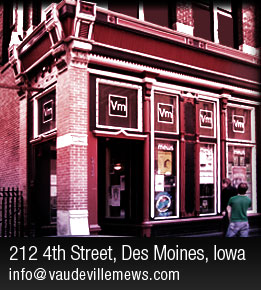 The Huntress and Holder of Hands
09/26/17
With:
Liz Eisenberg

Ash Wednesday
09/29/17
With:
B. Well
The Feel Right
Ontario Phoenix

Palehound
10/02/17
With:
Thunder Dreamer
Good Morning Midnight

Battalion of Saints
10/07/17
With:
The Cryptics
Traffic Death
No Skin
Broken Ones

mewithoutYou
10/08/17
With:
Pianos Become The Teeth

Dalek
10/18/17
With:
Street Sects
Underwater Escape From the Black Hole

Thee Commons
10/19/17
With:
The Vahnevants

Bob Log III
10/22/17
With:
CR Dicks
Goldblums
Greg Wheeler and The Polygamist Mall Cops
Eric Kennedy

David Ramirez
10/23/17
With:
Molly Parden

Cults
10/26/17
With:
Cullen Omori
Hideout

Selector Dub Narcotic
10/28/17
With:
Ramona and the Sometimes
Karen Meat

Har Mar Superstar
10/28/17
With:
High Up

Buzzov-en
11/02/17
With:
Earthride



Jessica Lea Mayfield
11/15/17
With:
Blank Range

Carti Bankx
11/22/17
With:
Ted Park
Wave Chapelle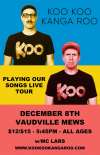 Koo Koo Kanga Roo
12/08/17
With:
MC Lars

Fury Things
Sat, February 13, Doors: 8:30 pm - Show: 9:00 pm - 21+ - $5
Artist Website
The Vaudeville Mews presents...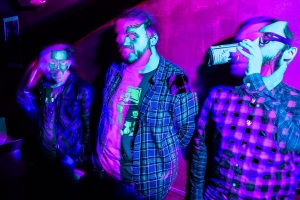 Fury Things are a trio from Minneapolis, Minnesota, made up of guitarist/vocalist Kyle Werstein, bassist Devon Bryant, and drummer Andrew Carson. Werstein writes compelling lyrics and shreds fuzzy guitar solos while sharing the melody with Bryants bass. Carson slams on cymbals higher than his head and has broken too many drumsticks to count. Together theyre making fast, loud rock music reminiscent of Superchunk, Dinosaur Jr. and fellow-Minneapolitans Hüsker Dü. Since forming in August of 2012, they released two EPs to local and national critical praise, recorded an upcoming 7" single, toured Canada and the United States, and opened for noteworthy bands like Yuck and The Men. Their release EP2 landed them on numerous year-end lists, including City Pages prestigious Picked to Click Poll. Their relentless, energetic live reputation caught the attention of famous nightclub First Avenue, who named them one of the Best New Bands of 2013.
With:
The Wheelers
Satellite State
---
&copy 2017 Vaudeville Mews