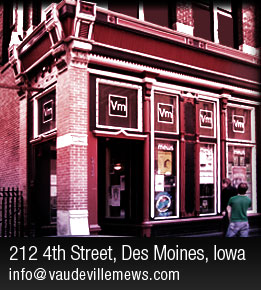 Tires (ep release party)
04/20/18
With:
Blood Spell (ep release)
Jinnouchi Power

Dan Tedesco & Friends Birthday Jam
04/21/18
With:
The Host Country
Josh Parks Davis
Patresa Hartman
Dan Trilk

Unwed Sailor
04/27/18
With:
Early Day Miners
The Autumn Project
Canby (solo)

McKinley Dixon
04/29/18
With:
Johnny Marz

Kitten Forever
05/04/18
With:
Royal Brat
Goldblums
Quick Piss

Once & Future Band
05/04/18
With:
Sires
The Riff Raff


P.O.S
05/10/18
With:
DJ Rowsheen
Serengeti


Smoke DZA
05/26/18
With:
Bodega Bamz
Jayy Grams


Honeycreeper (ep release party)
06/02/18
With:
Lipstick Homicide
Ramona and the Sometimes
Greg Wheeler and The Polygamist Mall Cops


Snail Mail
06/18/18
With:
Bonny Doon
Anna Burch

The 4onthefloor
06/23/18
With:
Danny Wolf
The Haunted Hallows

David Ramirez : The Bootleg Tour (live album recording)
06/24/18
With:
Matthew Wright

The Posies
06/25/18
With:
Terra Lightfoot

Electric Six
07/11/18
With:
Mark Mallman
Easy Fruit

Slim Cessna's Auto Club
08/27/18
With:
Matthew James & the Rust Belt Union

Fury Things
Sat, February 13, Doors: 8:30 pm - Show: 9:00 pm - 21+ - $5
Artist Website
The Vaudeville Mews presents...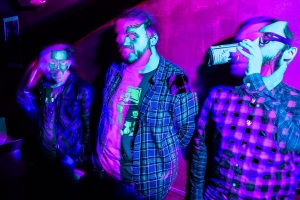 Fury Things are a trio from Minneapolis, Minnesota, made up of guitarist/vocalist Kyle Werstein, bassist Devon Bryant, and drummer Andrew Carson. Werstein writes compelling lyrics and shreds fuzzy guitar solos while sharing the melody with Bryants bass. Carson slams on cymbals higher than his head and has broken too many drumsticks to count. Together theyre making fast, loud rock music reminiscent of Superchunk, Dinosaur Jr. and fellow-Minneapolitans Hüsker Dü. Since forming in August of 2012, they released two EPs to local and national critical praise, recorded an upcoming 7" single, toured Canada and the United States, and opened for noteworthy bands like Yuck and The Men. Their release EP2 landed them on numerous year-end lists, including City Pages prestigious Picked to Click Poll. Their relentless, energetic live reputation caught the attention of famous nightclub First Avenue, who named them one of the Best New Bands of 2013.
With:
The Wheelers
Satellite State
---
&copy 2018 Vaudeville Mews