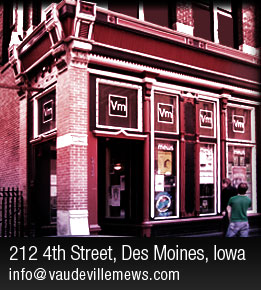 Carti Bankx
11/22/17
With:
Ted Park
Wave Chapelle

Crowbar
11/26/17
With:
Tombs
Incite
Tricounty Terror
Absolute Power
Grossfacekilla

Hockey Dad
11/27/17
With:
Contakta
The Host Country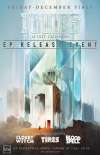 Druids EP Release Party
12/01/17
With:
Tires
Closet Witch
Blood Spell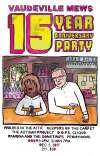 Vm 15 year Anniversary Party!
12/02/17
With:
Keepers of the Carpet
Wolves in the Attic
The Autumn Project
D.O.P.E. Clique
Ramona and the Sometimes
Pennyhawk

Juanita Stein
12/04/17
With:
Squirrel Flower

Healing Together: A Fundraiser
12/06/17
With:
Glitter Density
Annalibera (solo)
Collidescope
Maddie Johnson (poet)

Exhumed
12/07/17
With:
Arkaik
Traffic Death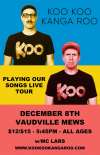 Koo Koo Kanga Roo
12/08/17
With:
MC Lars

Brilliant Crafts and Wares Fair 5
12/10/17

Hugh Masterson
12/11/17
With:
Dustin Smith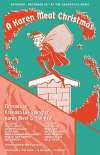 A Karen Meat Christmas
12/16/17
With:
Brendan Lee Spengler
Extravision

Winterland's New Years Eve Celebration
12/31/17
With:
Pale Blue Erf

Mammoth Grinder
02/22/18
With:
Idolist
Blood Spell

Mundy
Thu, November 16, Doors: 6:00 pm - Show: 6:30 pm - All Ages - $10
Artist Website
The Vaudeville Mews presents...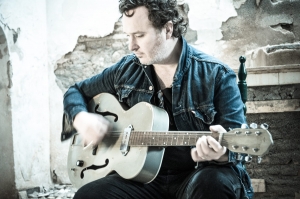 Following Jellylegs, Mundy went on to release the multi platinum record 24 Star Hotel, with hit tracks 'July' and 'Mexico' becoming firm favourites. Raining Down Arrows, which hit the #1 slot in the Irish Album Charts, came next and was recorded in the musically revered city of Austin, Texas. His first live album Live and Confusion followed, recorded at a storming and sold out Vicar St show. Galway Girl was recorded as an encore and went on to become the best selling single and most downloaded song 2 years in a row in Ireland (2007 / 2008). His 4th studio album, Strawberry Blood, followed in 2009 and saw Mundy touring Ireland, Australia and the UK once more. Shuffle was released in 2011 and was a gorgeous ode to some of Mundy's most favourite songwriters. It featured his versions of songs by greats like Tom Waits, Lucinda Williams, John Prine, Paul Simon and Gillian Welch, to name a few.
With:
Carswell & HopeZachary Freedom
---
&copy 2017 Vaudeville Mews