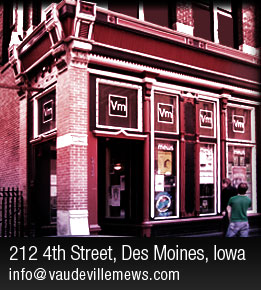 Unwed Sailor
04/27/18
With:
Early Day Miners
The Autumn Project
Canby (solo)

McKinley Dixon
04/29/18
With:
Johnny Marz

Kitten Forever
05/04/18
With:
Royal Brat
Goldblums
Quick Piss

Once & Future Band
05/04/18
With:
Sires
The Riff Raff


P.O.S
05/10/18
With:
DJ Rowsheen
Serengeti


Smoke DZA
05/26/18
With:
Bodega Bamz
Jayy Grams


Honeycreeper (ep release party)
06/02/18
With:
Lipstick Homicide
Ramona and the Sometimes
Greg Wheeler and The Polygamist Mall Cops


Snail Mail
06/18/18
With:
Bonny Doon
Anna Burch

The 4onthefloor
06/23/18
With:
Danny Wolf
The Haunted Hallows

David Ramirez : The Bootleg Tour (live album recording)
06/24/18
With:
Matthew Wright

The Posies
06/25/18
With:
Terra Lightfoot

Electric Six
07/11/18
With:
Mark Mallman
Easy Fruit

Slim Cessna's Auto Club
08/27/18
With:
Matthew James & the Rust Belt Union

Blue Water Highway
Sun, February 18, Doors: 9:30 pm - Show: 10:00 pm - 21+ - $15
Artist Website
The Vaudeville Mews presents...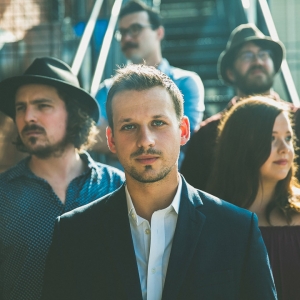 Blue Water Highway runs just outside of Freeport up towards Galveston along the Texas Gulf Coast. This is the part of the world where the cultures of Texas and Louisiana collide in a unique melting pot steeped in the traditions of the people of both states. It is here, in the town of Lake Jackson, TX, that Zack Kibodeaux and Greg Essington became high school friends after Zack witnessed Greg playing Billy Joel's "Piano Man," and immediately enrolled in piano lessons himself. Their partnership included performing in musicals and local coffee shops, until the friends went their separate ways after high school. Greg headed to New York City to pursue a degree in music technology. Zack went to Texas State in San Marcos to study vocal performance, specifically opera. Soon, Zack was writing songs and sending them to his friend in New York. Finally, he coaxed Greg back to Texas to form the band he had been hearing in his head. Although they had landed in their adopted hometown of San Marcos, when it came time to name the band the first thing that came to mind was the landmark back home on the coast. The two dubbed the band, Blue Water Highway Band, and began to create a sound as unique as the region they came from.
With:
American Slim
Buy tickets online!
---
&copy 2018 Vaudeville Mews