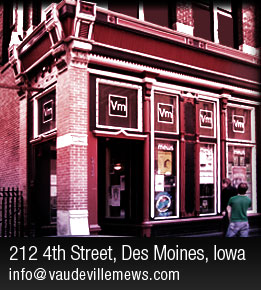 Tires (ep release party)
04/20/18
With:
Blood Spell (ep release)
Jinnouchi Power

Dan Tedesco & Friends Birthday Jam
04/21/18
With:
The Host Country
Josh Parks Davis
Patresa Hartman
Dan Trilk

Unwed Sailor
04/27/18
With:
Early Day Miners
The Autumn Project
Canby (solo)

McKinley Dixon
04/29/18
With:
Johnny Marz

Kitten Forever
05/04/18
With:
Royal Brat
Goldblums
Quick Piss

Once & Future Band
05/04/18
With:
Sires
The Riff Raff


P.O.S
05/10/18
With:
DJ Rowsheen
Serengeti


Smoke DZA
05/26/18
With:
Bodega Bamz
Jayy Grams


Honeycreeper (ep release party)
06/02/18
With:
Lipstick Homicide
Ramona and the Sometimes
Greg Wheeler and The Polygamist Mall Cops


Snail Mail
06/18/18
With:
Bonny Doon
Anna Burch

The 4onthefloor
06/23/18
With:
Danny Wolf
The Haunted Hallows

David Ramirez : The Bootleg Tour (live album recording)
06/24/18
With:
Matthew Wright

The Posies
06/25/18
With:
Terra Lightfoot

Electric Six
07/11/18
With:
Mark Mallman
Easy Fruit

Slim Cessna's Auto Club
08/27/18
With:
Matthew James & the Rust Belt Union

Love is All
Thu, April 8, Doors: 10:00 pm - Show: 10:15 pm - 21+ - $10
Artist Website
pop/indie/punk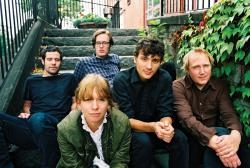 From seemingly out of nowhere, Love is All seem to be everywhere – the cover of magazines, darlings of the internet and on the lips of every die-hard music fan in America. The result of a well-manicured press assault? One would think that was the culprit, but, in actuality, the luck that has struck this Gothenburg five-piece – Josephine (vocals, keyboards), Nicholaus (guitar), Markus (drums), Johan (bass) and Fredrik (sax) – has been absolutely dumb, making both no sense at all and the most sense in the world. Where to start….. Josephine, Nicholaus, and Markus spent a long time in indie pop band Girlfrendo. The release of their first LP, Surprise Surprise, led to a small lot of fans, tours of America, Japan, Sweden (home sweet home!) and the UK. Their first American tour was organized by NYU student Kevin Pedersen to accompany another small UK group called Comet Gain. And BOOM! The quietest explosion ever…but that will be explained later. The second Girlfrendo LP was released, and their small lot of fans got even smaller (probably the work of the DC sniper). And their poor fate was sealed when Girlfrendo.com was taken over by a Russian internet porn ring.
With:
Tyvek
Coyote Slingshot
wkndrcrds
Buy tickets online!
---
&copy 2018 Vaudeville Mews