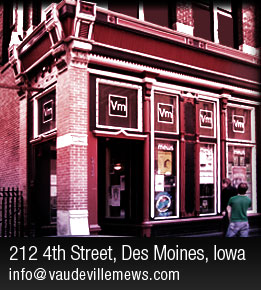 Carti Bankx
11/22/17
With:
Ted Park
Wave Chapelle

Crowbar
11/26/17
With:
Tombs
Incite
Tricounty Terror
Absolute Power
Grossfacekilla

Hockey Dad
11/27/17
With:
Contakta
The Host Country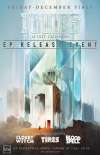 Druids EP Release Party
12/01/17
With:
Tires
Closet Witch
Blood Spell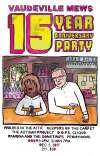 Vm 15 year Anniversary Party!
12/02/17
With:
Keepers of the Carpet
Wolves in the Attic
The Autumn Project
D.O.P.E. Clique
Ramona and the Sometimes
Pennyhawk

Juanita Stein
12/04/17
With:
Squirrel Flower

Healing Together: A Fundraiser
12/06/17
With:
Glitter Density
Annalibera (solo)
Collidescope
Maddie Johnson (poet)

Exhumed
12/07/17
With:
Arkaik
Traffic Death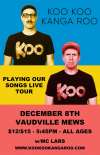 Koo Koo Kanga Roo
12/08/17
With:
MC Lars

Brilliant Crafts and Wares Fair 5
12/10/17

Hugh Masterson
12/11/17
With:
Dustin Smith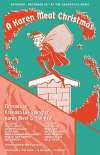 A Karen Meat Christmas
12/16/17
With:
Brendan Lee Spengler
Extravision

Winterland's New Years Eve Celebration
12/31/17
With:
Pale Blue Erf

Mammoth Grinder
02/22/18
With:
Idolist
Blood Spell

Love is All
Thu, April 8, Doors: 10:00 pm - Show: 10:15 pm - 21+ - $10
Artist Website
pop/indie/punk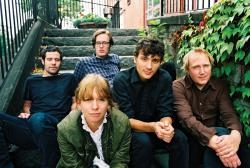 From seemingly out of nowhere, Love is All seem to be everywhere – the cover of magazines, darlings of the internet and on the lips of every die-hard music fan in America. The result of a well-manicured press assault? One would think that was the culprit, but, in actuality, the luck that has struck this Gothenburg five-piece – Josephine (vocals, keyboards), Nicholaus (guitar), Markus (drums), Johan (bass) and Fredrik (sax) – has been absolutely dumb, making both no sense at all and the most sense in the world. Where to start….. Josephine, Nicholaus, and Markus spent a long time in indie pop band Girlfrendo. The release of their first LP, Surprise Surprise, led to a small lot of fans, tours of America, Japan, Sweden (home sweet home!) and the UK. Their first American tour was organized by NYU student Kevin Pedersen to accompany another small UK group called Comet Gain. And BOOM! The quietest explosion ever…but that will be explained later. The second Girlfrendo LP was released, and their small lot of fans got even smaller (probably the work of the DC sniper). And their poor fate was sealed when Girlfrendo.com was taken over by a Russian internet porn ring.
With:
Tyvek
Coyote Slingshot
wkndrcrds
Buy tickets online!
---
&copy 2017 Vaudeville Mews