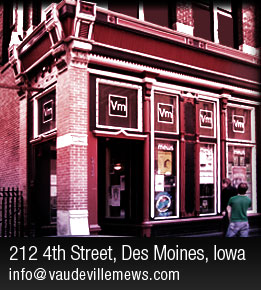 The Huntress and Holder of Hands
09/26/17
With:
Liz Eisenberg

Ash Wednesday
09/29/17
With:
B. Well
The Feel Right
Ontario Phoenix

Palehound
10/02/17
With:
Thunder Dreamer
Good Morning Midnight

Battalion of Saints
10/07/17
With:
The Cryptics
Traffic Death
No Skin
Broken Ones

mewithoutYou
10/08/17
With:
Pianos Become The Teeth

Dalek
10/18/17
With:
Street Sects
Underwater Escape From the Black Hole

Thee Commons
10/19/17
With:
The Vahnevants

Bob Log III
10/22/17
With:
CR Dicks
Goldblums
Greg Wheeler and The Polygamist Mall Cops
Eric Kennedy

David Ramirez
10/23/17
With:
Molly Parden

Cults
10/26/17
With:
Cullen Omori
Hideout

Selector Dub Narcotic
10/28/17
With:
Ramona and the Sometimes
Karen Meat

Har Mar Superstar
10/28/17
With:
High Up

Buzzov-en
11/02/17
With:
Earthride



Jessica Lea Mayfield
11/15/17
With:
Blank Range

Carti Bankx
11/22/17
With:
Ted Park
Wave Chapelle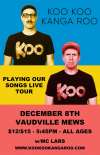 Koo Koo Kanga Roo
12/08/17
With:
MC Lars

Emma Ruth Rundle
Wed, August 30, Doors: 9:30 pm - Show: 10:00 pm - 21+ - $12
Artist Website
The Vaudeville Mews presents...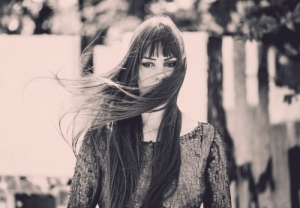 It isn't unusual for artists to glean inspiration from emotional upheaval, transcending pain through a kind of mental osmosis, so that the turmoil in their lives provides the fuel for their artistic fire. Only some, however, lay bare the open nerves of their suffering, inviting the listener to experience raw emotion with them, in real time. By exposing vulnerabilities within themselves so fragile that their music itself somehow embodies their own personal discomfort, they create an auditory experience verging on total catharsis, for artist and audience alike. Emma Ruth Rundle is just such a musician. Her second solo album, Marked for Death, mines feelings of loss, defeat, heartache and self-destructiveness to emerge with the most honest and compelling accomplishment of an already prolific career.
With:
Jaye Jayle
Buy tickets online!
---
&copy 2017 Vaudeville Mews