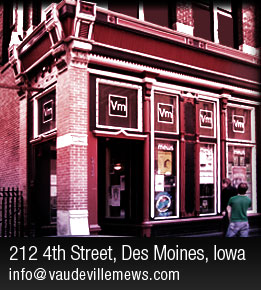 Carti Bankx
11/22/17
With:
Ted Park
Wave Chapelle

Crowbar
11/26/17
With:
Tombs
Incite
Tricounty Terror
Absolute Power
Grossfacekilla

Hockey Dad
11/27/17
With:
Contakta
The Host Country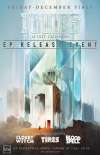 Druids EP Release Party
12/01/17
With:
Tires
Closet Witch
Blood Spell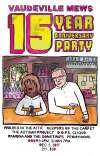 Vm 15 year Anniversary Party!
12/02/17
With:
Keepers of the Carpet
Wolves in the Attic
The Autumn Project
D.O.P.E. Clique
Ramona and the Sometimes
Pennyhawk

Juanita Stein
12/04/17
With:
Squirrel Flower

Healing Together: A Fundraiser
12/06/17
With:
Glitter Density
Annalibera (solo)
Collidescope
Maddie Johnson (poet)

Exhumed
12/07/17
With:
Arkaik
Traffic Death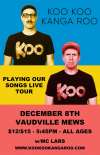 Koo Koo Kanga Roo
12/08/17
With:
MC Lars

Brilliant Crafts and Wares Fair 5
12/10/17

Hugh Masterson
12/11/17
With:
Dustin Smith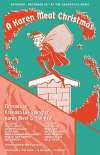 A Karen Meat Christmas
12/16/17
With:
Brendan Lee Spengler
Extravision

Winterland's New Years Eve Celebration
12/31/17
With:
Pale Blue Erf

Mammoth Grinder
02/22/18
With:
Idolist
Blood Spell

Goatwhore
Sun, May 14, Doors: 5:00 pm - Show: 5:00 pm - All Ages - $15
Artist Website
Metro Concerts Live presents...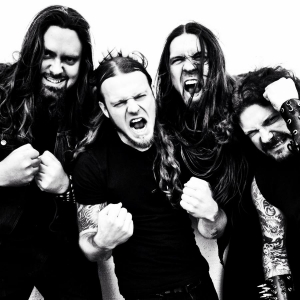 It's been sixteen years since Goatwhore reared its menacing head from the swamplands of New Orleans, Louisiana - a city rife with urban tales of voodoo curses, witchcraft and hauntings by souls of the damned. Spawned by former Acid Bath/Crowbar guitarist Sammy Duet in 1997, their winding legacy follows a dramatic, at times traumatic, sequence of personnel changes, fatal injuries, paranormal activity, natural disasters, and a collection of other misadventures large and small. They say what doesn't kill you… whether driven by an unwavering commitment to their craft, pure insanity, the divine powers of Satan or perhaps a combination of the three, Goatwhore forever perseveres, inadvertently establishing themselves as one the hardest working, consistently punishing live bands of the 21st century and a true institution of heavy music.
With:
AgrinexVisceraGrossfacekilla
---
&copy 2017 Vaudeville Mews