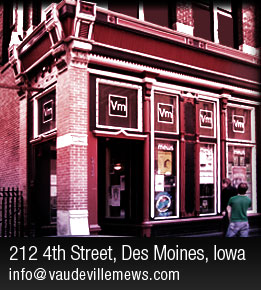 Ramona and the Sometimes (album release party)
07/22/17
With:
Tires
Hot Tang
Glitter Density

Taiwan Housing Project
07/23/17
With:
Quick Piss


The Frights
08/02/17
With:
King Shelter
On Drugs
Land of Blood and Sunshine

Psychic Temple
08/09/17
With:
Karen Meat



Ghost Bath
08/18/17
With:
Idolist


Emma Ruth Rundle
08/30/17
With:
Jaye Jayle

Gloom Balloon (record release party)
09/01/17
With:
Glitter Density
Derek Muse Lambert

Gloom Balloon (record release party)
09/01/17
With:
Foxholes
Dustin Smith

Street Heat
09/03/17
With:
Plack Blague
Gosh
Younger
City Counselor
Hot Tang
Conny Franko
Odd Pets
Pizza Babe

Lich King
09/11/17
With:
Against The Grain
Hidden Intent




Black Joe Lewis & The Honeybears
09/22/17


Thee Commons
10/19/17
With:
The Vahnevants

Selector Dub Narcotic
10/28/17
With:
Ramona and the Sometimes
Karen Meat

Goatwhore
Sun, May 14, Doors: 5:00 pm - Show: 5:00 pm - All Ages - $15
Artist Website
Metro Concerts Live presents...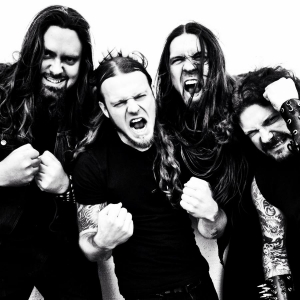 It's been sixteen years since Goatwhore reared its menacing head from the swamplands of New Orleans, Louisiana - a city rife with urban tales of voodoo curses, witchcraft and hauntings by souls of the damned. Spawned by former Acid Bath/Crowbar guitarist Sammy Duet in 1997, their winding legacy follows a dramatic, at times traumatic, sequence of personnel changes, fatal injuries, paranormal activity, natural disasters, and a collection of other misadventures large and small. They say what doesn't kill you… whether driven by an unwavering commitment to their craft, pure insanity, the divine powers of Satan or perhaps a combination of the three, Goatwhore forever perseveres, inadvertently establishing themselves as one the hardest working, consistently punishing live bands of the 21st century and a true institution of heavy music.
With:
AgrinexVisceraGrossfacekilla
---
&copy 2017 Vaudeville Mews