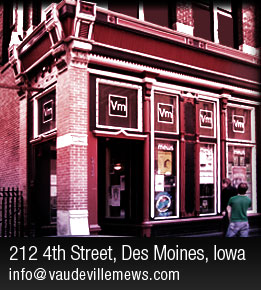 The Huntress and Holder of Hands
09/26/17
With:
Liz Eisenberg

Palehound
10/02/17
With:
Thunder Dreamer
Good Morning Midnight

Battalion of Saints
10/07/17
With:
The Cryptics
Traffic Death
No Skin
Broken Ones

mewithoutYou
10/08/17
With:
Pianos Become The Teeth

Dalek
10/18/17
With:
Street Sects
Underwater Escape From the Black Hole

Thee Commons
10/19/17
With:
The Vahnevants

Bob Log III
10/22/17
With:
CR Dicks
Goldblums
Greg Wheeler and The Polygamist Mall Cops
Eric Kennedy

David Ramirez
10/23/17
With:
Molly Parden

Cults
10/26/17
With:
Cullen Omori
Hideout

Selector Dub Narcotic
10/28/17
With:
Ramona and the Sometimes
Karen Meat

Har Mar Superstar
10/28/17
With:
High Up

Buzzov-en
11/02/17
With:
Earthride



Jessica Lea Mayfield
11/15/17
With:
Blank Range

Carti Bankx
11/22/17
With:
Ted Park
Wave Chapelle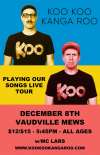 Koo Koo Kanga Roo
12/08/17
With:
MC Lars

Goatwhore
Sun, May 14, Doors: 5:00 pm - Show: 5:00 pm - All Ages - $15
Artist Website
Metro Concerts Live presents...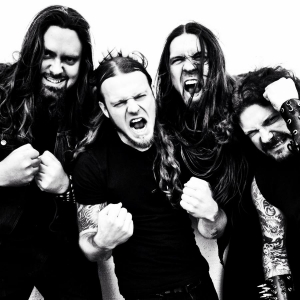 It's been sixteen years since Goatwhore reared its menacing head from the swamplands of New Orleans, Louisiana - a city rife with urban tales of voodoo curses, witchcraft and hauntings by souls of the damned. Spawned by former Acid Bath/Crowbar guitarist Sammy Duet in 1997, their winding legacy follows a dramatic, at times traumatic, sequence of personnel changes, fatal injuries, paranormal activity, natural disasters, and a collection of other misadventures large and small. They say what doesn't kill you… whether driven by an unwavering commitment to their craft, pure insanity, the divine powers of Satan or perhaps a combination of the three, Goatwhore forever perseveres, inadvertently establishing themselves as one the hardest working, consistently punishing live bands of the 21st century and a true institution of heavy music.
With:
AgrinexVisceraGrossfacekilla
---
&copy 2017 Vaudeville Mews