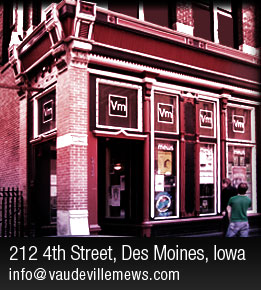 Tires (ep release party)
04/20/18
With:
Blood Spell (ep release)
Jinnouchi Power

Dan Tedesco & Friends Birthday Jam
04/21/18
With:
The Host Country
Josh Parks Davis
Patresa Hartman
Dan Trilk

Unwed Sailor
04/27/18
With:
Early Day Miners
The Autumn Project
Canby (solo)

McKinley Dixon
04/29/18
With:
Johnny Marz

Kitten Forever
05/04/18
With:
Royal Brat
Goldblums
Quick Piss

Once & Future Band
05/04/18
With:
Sires
The Riff Raff


P.O.S
05/10/18
With:
DJ Rowsheen
Serengeti


Smoke DZA
05/26/18
With:
Bodega Bamz
Jayy Grams


Honeycreeper (ep release party)
06/02/18
With:
Lipstick Homicide
Ramona and the Sometimes
Greg Wheeler and The Polygamist Mall Cops


Snail Mail
06/18/18
With:
Bonny Doon
Anna Burch

The 4onthefloor
06/23/18
With:
Danny Wolf
The Haunted Hallows

David Ramirez : The Bootleg Tour (live album recording)
06/24/18
With:
Matthew Wright

The Posies
06/25/18
With:
Terra Lightfoot

Electric Six
07/11/18
With:
Mark Mallman
Easy Fruit

Slim Cessna's Auto Club
08/27/18
With:
Matthew James & the Rust Belt Union

Landing
The Vaudeville Mews presents...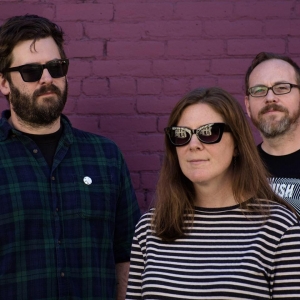 Landing is an American indie rock outfit from Connecticut, United States. Terms used to describe the music created by Aaron Snow and Adrienne Snow include ambient, shoegaze, slowcore, and space rock. Past members have included Dick Baldwin (guitar, bass) and Peter Baumann (not the same musician who was once a member of Tangerine Dream). The most current line up features Daron Gardner (bass) and John Miller (drums, guitar). Originally named May Landing as a duo, the group changed the name to Landing in 1998 with the additions of Dick Baldwin (guitar, bass), Daron Gardner (bass, drums). Landing returned June 2012 with the release of their eighth LP and first LP on Geographic North, entitled Landing. The nine songs were written and recorded over the six-year hiatus following Gravitational IV. "Heart Finds the Beat" was the first single released off the album.
With:
Byrn D Paul
Underwater Escape From The Black Hole
---
&copy 2018 Vaudeville Mews